Cosmopolitan Shopping: The 125 Main Buys of Fall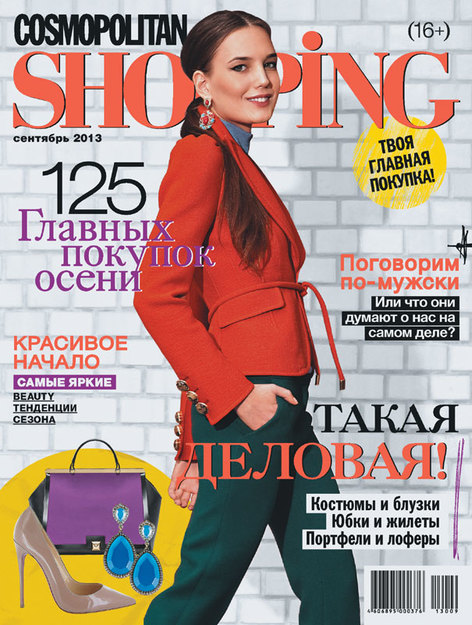 A positive change awaits readers of Cosmopolitan Shopping this fall: The cover will be even more striking and interesting than ever. A photo of Cosmopolitan Shopping Energy Girl Maria Lebedeva — the winner of the joint project between the magazine and Energy radio — will grace the cover of the September issue.
This issue contains all of the most timely and interesting material for the start of the new season:
125 major purchases for fall;
The best shopping ideas for the new fashion and business season;
Male talk, or what men really think about our wardrobe.
A promotional campaign will accompany the release of the September issue: a viral video on the Internet with backstage footage of the winner and PR support from Energy radio resources, as well as cooperation with the YU TV channel. Announcements of the issue will appear in the blogs of the channel's celebrity hosts.
The September issue of Cosmopolitan Shopping went on sale August 21.