Robb Report Russia at Vincent Bastien Workshop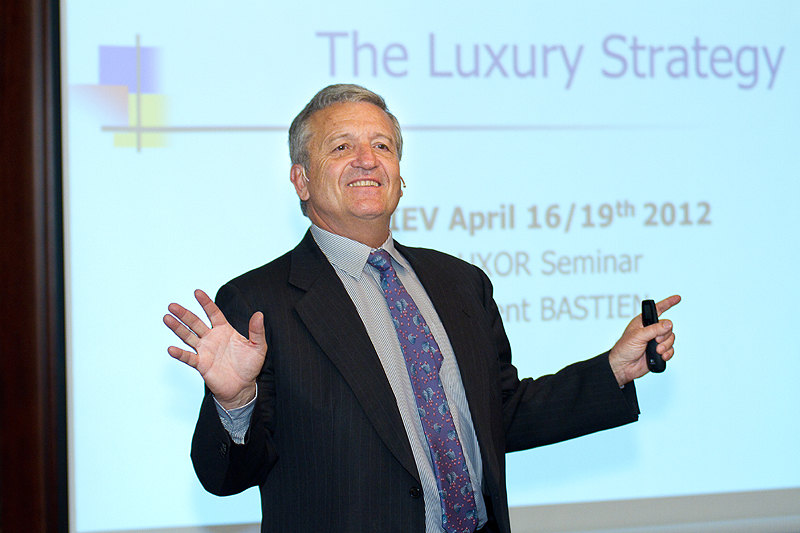 Robb Report Russia magazine will serve as the general media partner for a one-day workshop conducted by luxury expert Vincent Bastien. The event is organized by Luxor Management and the Luxury Business Club Russia&CIS and will be held at the Intercontinental Moscow Tverskaya Hotel on October 30. The topic will be "Marketing strategies for luxury class products and services."
Vincent Bastien has many years of experience working with luxury brands. He has worked as the CEO at such companies as Louis Vuitton, Lancel and Yves Saint Larent Parfums. He now teaches at the best business schools of Europe and co-authored the now famous book "The Strategy of Luxury."
The Vincent Bastien workshop will bring together Russian businesspeople working in the luxury segment. During the event's four sessions, participants will learn about strategic management in the luxury sector, brand promotion with new technologies such as the Internet and social media, how to adapt traditional marketing tools to the luxury sector and the right way to choose, construct and implement development strategies for luxury brands. In order to illustrate and master the theoretical concepts presented, participants will also study real-world business cases taken from the practices of multinational companies.
Organizers are confident that the wealth of experience Vincent Bastien brings to the workshop will be useful for the Russian businesspeople in attendance and that they will be able to apply the knowledge gained in practice.
The workshop will conclude with evening cocktails at which Robb Report Russia will present each participant with souvenirs of the event.