Domashny Ochag in February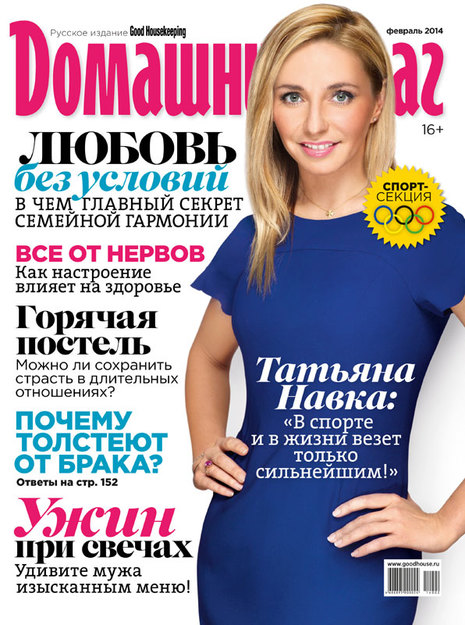 With the whole country eagerly awaiting the Olympic Games in Sochi, the February issue of Domashny Ochag magazine simply had to include a sports theme. On the cover is Russian figure skater and Olympic champion Tatiana Navka, who knows what it means to win the world's most prestigious athletic competition and why only the strongest in both body and mind come out on top.
Readers will learn loads of interesting facts and trivia about the Winter Olympics in this issue. Also, the magazine's experts give tips on how to choose the best type of sport for your child and how to raise a true champion — because all successful athletes can look back to a strong start in childhood. Russian Paralympics Wheelchair Curling team member Daria Shchukina shares the story of her life and explains how she manages to combine athletics and creativity.
Also in this issue:
Events & people: premieres, a February calendar of events and hockey player Alexei Morozov gives a man's take on what women should know about men;
Fashion & beauty: beauty trends — Hollywood style, what's new this month, products for men;
Family & relationships: hot in bed, or how to keep the home fires burning in marriage;
Home & interior: winter garden, décor ideas;
Health & fitness: the objective cause behind why we gain weight after marriage;
Recipes & cooking: 4 basic pizzas in 12 tasty varieties that you can make yourself;
Travel: Reaching the clouds in Hong Kong — must sees, where to go and places to stay.
The issue went on sale January 14.