Domashny Ochag in March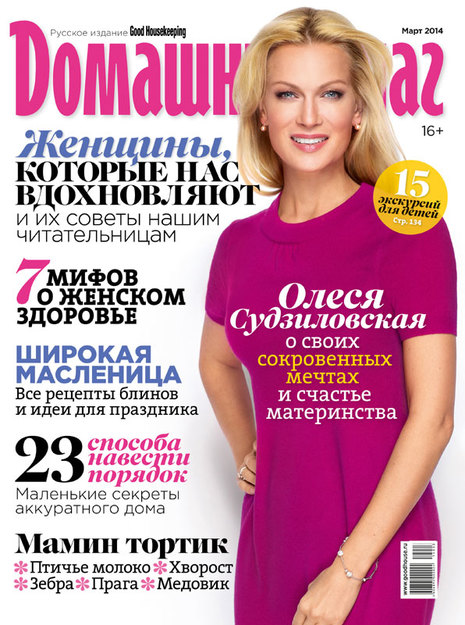 The March issue of Domashny Ochag magazine is devoted to women and how they inspire us. Women create, play, bring new ideas into being and engage in charity work. Through their example, they remind us that every woman is unique and that each one can improve not only her own life, but also the lives of those around her. What's more, the women featured in this month's issue of Domashny Ochag offer practical advice that every reader will value.
Actress Olesya Sudzilovskaya graces the March cover and talks about her innermost dreams and the joy of motherhood. In addition, the magazine's experts explain the correct way to speak with an introverted child, taking the peculiarities of his personality into consideration.
Also in this issue:
Events & people: premieres, February events calendar, Yevgeny Papunaishvili gives a man's view;
Fashion & beauty: 4 new things and 12 striking looks — renew your spring wardrobe without spending a lot of money;
Family & relationships: how to make friends with your mother-in-law;
Home & interior: 20 finished home interiors that are full of good ideas;
Health & fitness: the whole truth about sugar;
Recipes & cooking: bake crepes on Maslenitsa (Shrovetide) — with and without yeast and fillings;
Travel: South Korea — it's worth seeing.
Promotional announcements in Cosmopolitan, Cosmopolitan St. Petersburg, National Geographic Russia, Schastlivye roditeli (Joyful Parents), Moi krokhi i ya (My Baby and Me) and Psychologies magazines support the release of the March issue.
The issue went on sale Feb. 11.