Robb Report Russia in March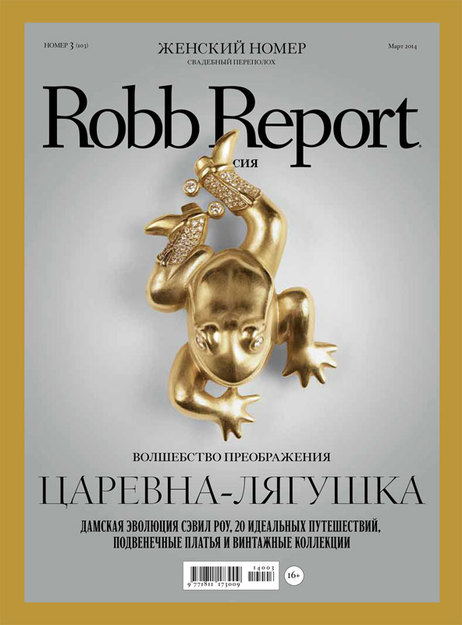 In March, Robb Report Russia releases a special issue devoted to women. The magazine examines private collections of vintage gems and jewelry, determines why some traditional classic men's tailors now cater to women and learns the laws of beauty and logic from diamond-studded watches.
The second half of the issue is devoted to weddings. Robb Report traced the evolution of the wedding dress and pastry pasta, discovered the secrets of organizing the perfect wedding and compiled lists of the most unusual weddings of the 20th century and the best honeymoon hotels around the world.
In the regular First Person column, Robb Report's male experts road tested the best miniature crossover vehicles from the big three German automakers: the Mercedes GLA, Audi BS Q3 and the BMW X1. Also, women travel the world in search of the ideal all-purpose vacation spot that everyone will love: the husband, the kids, and ladies most of all.