Cosmopolitan Shopping in March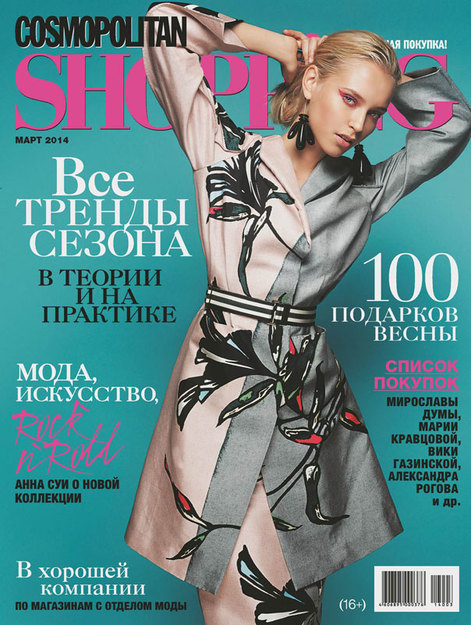 The March issue of Cosmopolitan Shopping magazine looks at the trends of spring in theory and practice. Readers will also find:
A spring of contrasts: light chiffon plus heavy denim, feminine dresses and sporty bomber jackets, bright fuchsia and complex prints — it's time to combine and contrast.
Runway: street style. Textured bomber jackets with unusual prints and bright caps, shades of molten metal or denim from head to toe — everything you need to be the queen of street style.
The main buys of spring: lacquered shoes, leather bags, dresses for any figure, the latest dresses and glasses — what to choose and how to combine them.
Anna Sui: art and life. Successful U.S. fashion designer Anna Sui held her first show back in 1991 and has not stopped amazing her fans ever since. Each of her collections is a fascinating tale with unexpected plot twists and surprising characters.
This spring: shopping lists from Miroslava Duma, Maria Kravtsova, Viki Gazinskaya, Alexander Rogov and many other famous fashion mavens.
Krysten Alyce Ritter: Even as a child, Kristen decided to become an actress, musician and writer. She started out in modeling before going on to conquer Hollywood. Success has changed her style but not her character.
The season's beauty trends: everything from make-up to fragrances.
Just for company: If you don't know who to go shopping with, just grab the fashion section from this month's magazine and head for your favorite store.
The issue went on sale Feb. 18.