Domashny Ochag Recommends Book by Cecelia Ahern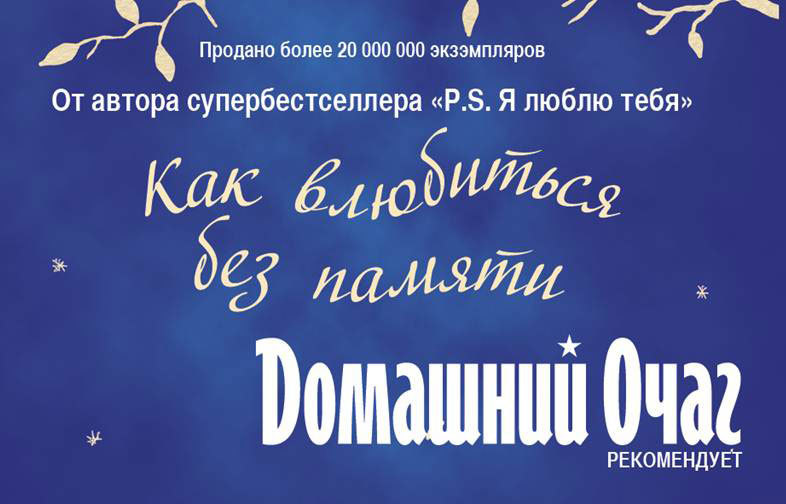 Good Housekeeping magazine has lent its support to a new book by popular writer Cecelia Ahern titled "How to Fall in Love." The Inostranka publisher has released a translation of the book, bringing all of its "wild escapades" and "grand romantic gestures" to Russian readers.
World-famous author Cecelia Ahern made her writing debut with "P.S., I Love You." That volume received a book publishers' nomination for best literary debut of 2004/2005 and served as the basis for a popular movie. Ahern has received the international CORINE Award and prizes from Cosmopolitan and Glamour magazines.
The Domashny Ochag logo appears on a book cuff placed over the cover, and together they stand on end-of-aisle displays in major bookstores in Russia. The back cover also includes a review of the book by Domashny Ochag deputy editor-in-chief Tatiana Yezhova.