Cosmopolitan Shopping in April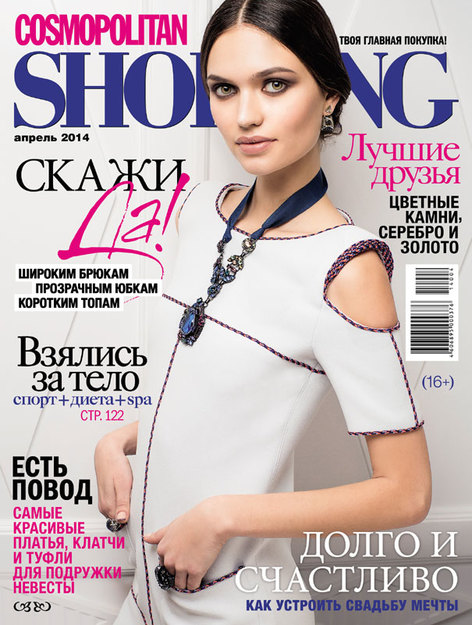 The April issue of Cosmopolitan Shopping magazine is devoted to weddings, brides and bridesmaids. In this issue:
Say "Yes" to trendy street style: short tops and skirts with high waistlines vs. wide slacks.
Good cause: how to choose an outfit that will stand out at any bachelorette party or wedding — the most beautiful dresses, purses and shoes for bridesmaids;
Shaping up: a special section on proper diet, the right activities and how to care for your body and get yourself in terrific shape;
Happily ever after: How to organize the most important event in a young woman's life — a dream wedding without unnecessary expenses. Find tips from wedding organizers, florists and wedding photographers;
Here comes the bride: Take inspiration for your own look from the most romantic weddings in movies and real life;
Just say "I do": a special fashion shoot showing all of the trends for brides, from dresses to accessories;
A woman's best friends: colored stones, silver and gold — the season's best jewelry;
Wish list: a fashionista's must-haves for this season – embroidery, floral prints and perfect pink.
Also, in the Trends section:
Abstract prints in pop art style: when fashion borders on real art;
How to combine fashion items in ethnic style;
The new classic: polka-dots prints and all the shades of blue;
Nothing to hide: layered and translucent blouses, bags and accessories;
Ultra-stylish trends: shoes and sandals with socks, pearls and perforations.
The April issue went on sale March 18.