Robb Report Russia in April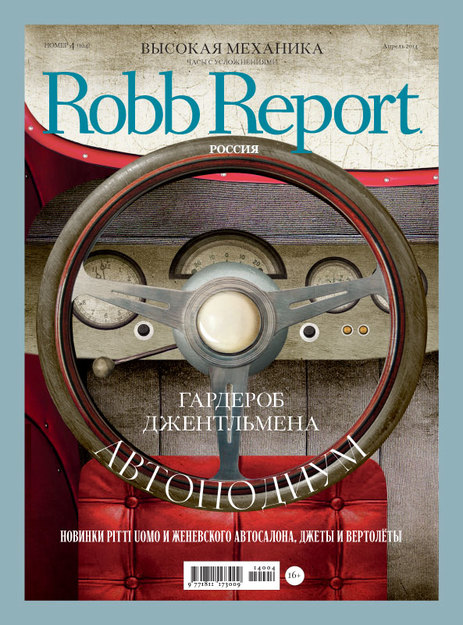 Motors take center stage in the April issue of Robb Report Russia. The magazine's experts rated the newest products from the auto industry and business aviation, testing the Bentley Continental GT V8 S in America, studying the history of ABT Sportsline, a tuning shop famous for improving the performance of assembly-line automobiles, learning the secrets of the Falcon 5X, the sensational new aircraft from Dassault Aviation, and speaking with actor John Travolta, who owns three airplanes, about the importance of onboard comfort.
For its second subject, this issues looks at wardrobes. Robb Report looked at the 125-year history of the Lavin house, visited Pitti Uomo, the main exhibition of men's fashion, and prepared an overview of this spring's major trends.
In the regular First Person column, the magazine's editors selected the hotels and restaurants in Paris, Normandy and the French Riveria that are good enough to satisfy the most demanding travelers.