Cosmopolitan Shopping at Metropolis Anniversary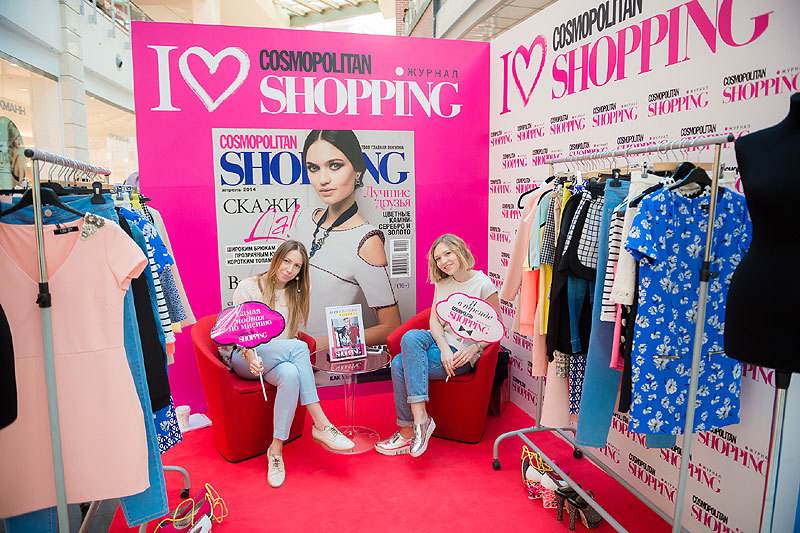 Cosmopolitan magazine helped the Metropolis shopping center celebrate its fifth anniversary. The magazine acted as media sponsor and fashion expert for the festive occasion on April 5.
Guests were immersed in a holiday atmosphere marked by fun and shopping bargains. Cosmopolitan Shopping Editor-in-Chief Alisa Radlova spoke about the trends of the new season, held an intriguing "battle of the looks" on a stage erected in Metropolis especially for the occasion, and awarded the winning contestant a one-year subscription to the magazine. The assembled guests were then treated to a fashion show of famous brands, a dance show by AFaiRe Crew, a singing flash mob and a unique fashion workshop conducted by stylist Alexander Rogov. That was followed by a public talk with Cosmopolitan Shopping editors, fashion bloggers Lena Lents and Lola Kazantseva and fashion experts Snezhina Kulova and Anna Russka.
Guests also found a pleasant surprise in the shopping center's stores: Stylists from the magazine had created fashionable looks from a collection of products, each of which were marked with special tags reading "Choice of Cosmopolitan Shopping Stylist." Shoppers buying any of these products received discounts and the latest issue of the magazine.
Throughout the day, Cosmopolitan Shopping staffed a special area where visitors could get free advice from a stylist, use an iPad app to pose for photos against the backdrop of the magazine's cover, participate in the "battle of the looks" and win prizes from the magazine. In addition, guests viewed an installation of full-sized figures from fashion shows where famous brands displayed the main spring trends. The most active guests photographed themselves next to the installation and models wearing fashion accessories, posted the photos to Instagram and other social networks with the hashtag #cosmoshopping and also subscribed to @cosmoshopping in Instagram — receiving a complimentary copy of the April issue of Cosmopolitan Shopping in return.
Pavel Dikan served as master of ceremonies for the event, and together with the Metropolis radio station DJ, kept everyone in a great mood. The event ended with a tasty cake for assembled guests and a rousing performance by the evening's headliners — Yulia Kovalchuk and the group Therr Maitz.
Cosmopolitan Shopping — your main purchase!