Cosmopolitan Shopping for the iPad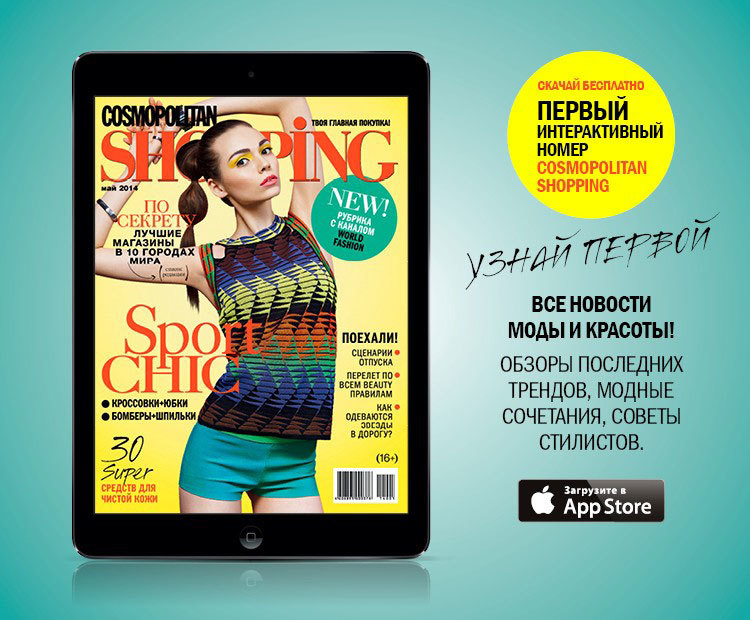 Cosmopolitan Shopping has launched an iPad version of the magazine. The digital version of the issue will be available at no cost from the App Store through the end of April.
The application expands the boundaries of fashion and shopping and brings every column heading to life. Easy navigation allows you to quickly jump to the article you want. The updated functions provide a detailed, sometimes 3D look at each accessory and article of clothing and videos take you inside fashion shows and shoots. Readers can follow links directly to the sites of recommended retailers, famous bloggers and top designers, study collections shown in fashion shoots and even purchase their favorite items online.
Every issue of the iPad version will feature a special icon that activates a camera enabling users to put their photo on the cover of Cosmopolitan Shopping.
Cosmopolitan Shopping — your main purchase! Now for the iPad.