Robb Report Russia in May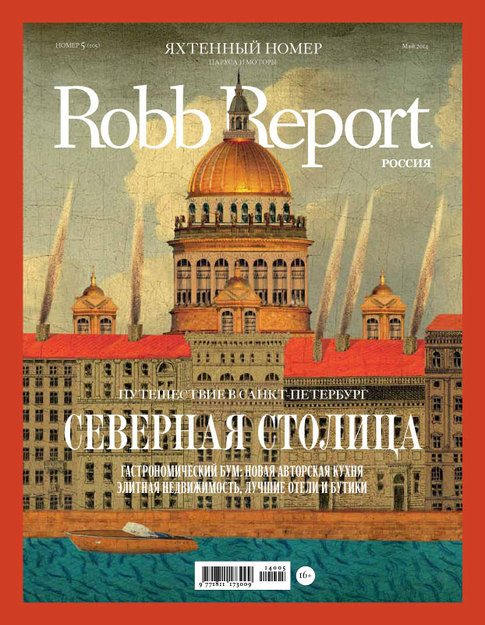 The May issue of Robb Report Russia is devoted to yachts. The magazine examines the best new sailing and motor yachts as well as the trendy marinas featured at the Monaco Yacht Show, the main showcase of the biggest and most expensive yachts in the world. Robb Report experts explain which shipyards set the trends in the world of yacht-building, which innovations and technologies are most in demand and which yacht designs are in fashion.
The issue also focuses on St. Petersburg: The magazine's editors and authors sampled haute cuisine in the city's best restaurants, went window shopping at fashion boutiques and the most interesting new establishments, rated the best rooms in the swankiest hotels and discovered what interesting events lie in store for the Manifesta 10 European Biennial of Contemporary Art at the Hermitage.
For the regular First Person column, Robb Report editors went curio hunting in the outskirts of London, warmed themselves in the thermal waters of a dormant volcano, played golf in Saturnia, conquered the mountain trails of Engadine and examined the demand for musical instruments in the antique market.