Domashny Ochag in June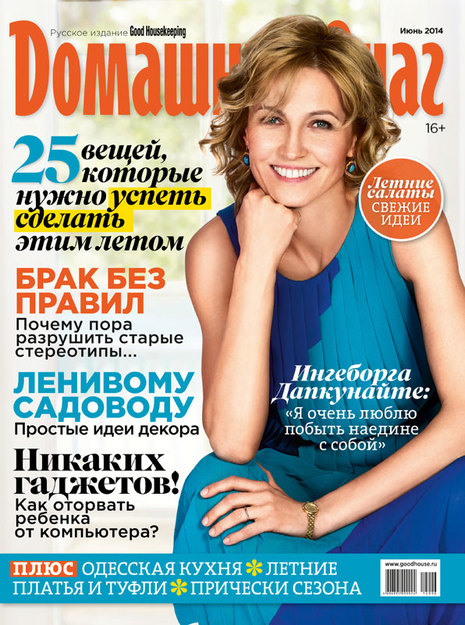 The June issue of Domashny Ochag has been released. The cover of the first summer issue features Lithuanian actress and Nika award winner Ingeborga Dapkunaite. In a candid interview, the actress tells readers about her work in stage and advertising, esprit de corps among actors, modern audiences, her favorite cities, secluded breakfast spots and cafés with terraces, off-season holidays, her reaction to the weather and much more.
The magazine's experts explain how to overcome your child's computer dependence and which myths about marital happiness it is time to debunk in order to maintain harmony in the family.
Also in this issue:
Events & people: premieres, June events calendar, and Nikolai Valuev gives a man's view of what women should know about men;
Fashion & beauty: wide slacks — how to wear them and what to wear them with;
Family & relationships: family counseling with psychologist Elena Novoselova;
Home & interior: children's activities at the dacha;
Health & fitness: nine habits that ruin your veins;
Recipes & cooking: Odessa cuisine;
Travel: places of power — Blue Stone, Belukha Mountain, Kailash and Ararat, dolmen, the Meteora monasteries, Arkaim, the Egyptian pyramids, Stonehenge and Balaam.
Promo layouts appear in the magazines Schastlivye roditeli (Joyful Parents) and Psychologies and on the 7ya.ru Internet portal. City format posters in 25 locations in Moscow also announce the release of the new issue of Domashny Ochag.
The June issue went on sale May 13.