Summer Issue of Cosmopolitan Shopping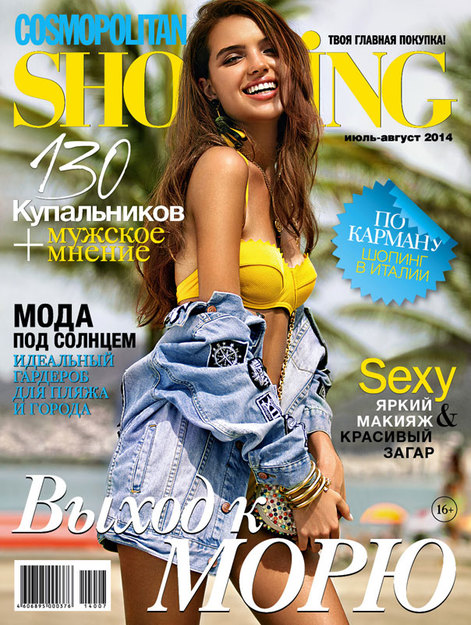 Seaside Fun is the cover story of the double summer issue of Cosmopolitan Shopping. Readers will find the hottest topics for the warm season: which women's bathing suits men prefer, how to select the perfect wardrobe for town and beach, how to get a beautiful tan, where to buy the perfect telnyashka and how to combine prints.
Also in this issue:
Fashion under the sun: trendy look for a yacht cruise;
This season's 130 bathing suits: men comment;
Affordable shopping: Italy's best outlets provide a memorable holiday;
Bright summer makeup: tips for finding the right shades for lips, eyes and nails;
Blanca Suarez: the rising star of Spanish cinema on trends, glossies and her own style;
This month's best buy: telnyashkas for every taste and in every shape and color;
Paul & Joe Sister founder Sophie Mechaly on playful prints, inspiration and her favorite items in the spring-summer 2014 collections.
What to pack for vacation so that you can change your outfit every day and still have room in your suitcase for purchases;
Summer trends: plaid in all its many forms and how to combine plaid with other items;
Nautical motif, hot & snazzy tropical outfits, layering;
Model Maricarla Boscono talks about Paris, photo beauty shoots and beauty secrets.
The summer double issue went on sale June 17.