Domashny Ochag in September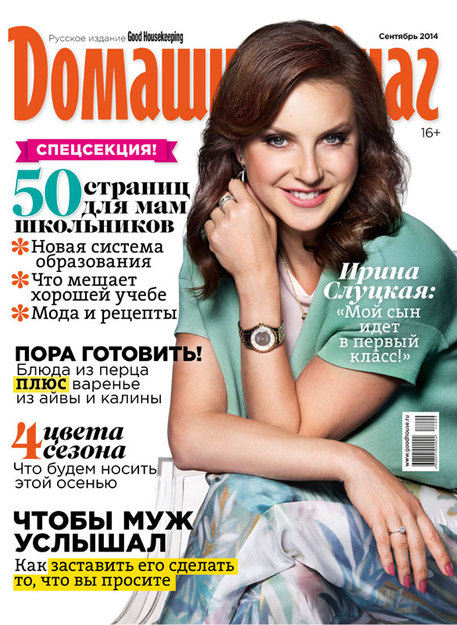 Irina Slutskaya, a well-known Russian figure skater, Olympic medalist, World and European champion and honored master of sport, is the cover person of the September issue of Domashny Ochag. This year, Irina's son will become a schoolboy, and together with Domashny Ochag's specialists, she talks about changes in modern schools, everything you need to know about the new educational system, things you need to buy for a first-grader and how to prepare a delicious and healthy breakfast for them. In addition, readers will learn how to provide schoolchildren with psychological support, motivate them to study properly, overcome academic performance difficulties and improve communication with classmates.
The issue also includes seven tips for those who have just returned from a vacation: how not to get sick after returning home, how to get to work and daily activities and cope with stress, as well as where to store one's souvenir collection. Family doctor Sergei Agapkin will tell you everything you need to know about your family's health and well-being.
This issue's release is promoted by advertisements in the magazines Moy Krokha I Ya, Schastlivye Roditely, Psychologies and on the website 7ya.ru. In addition, the magazine has announced a promotional campaign with clothing store Next, which is placing Domashny Ochag stickers in the windows of 23 stores in different Russian cities and POS-materials at checkout areas. The campaign will last from August 27 to September 22.
The issue is on sale from August 12.