Cosmopolitan Shopping in September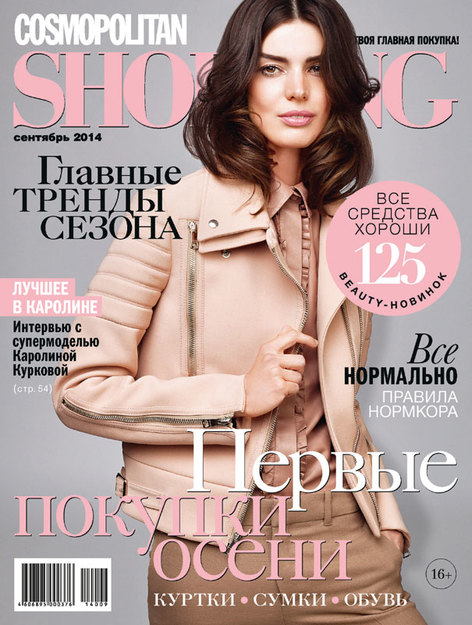 The theme of the September issue of Cosmopolitan Shopping is the first buys of the fall season. The issue includes fall-winter 2014/15 trends and tips on how to choose a stylish bomber jacket, either matched with a streaming skirt and voluminous sweater or paired with a bright pair of pants, either of which can be combined with the new hit of the season – white shoes.
The issue also includes:
An interview with supermodel Karolina Kurkova: her personal fragrance, unique style and favorite designers;
125 beauty products –all the season's trends in makeup, hairstyles and fragrances;
The trend of the season – normcore: choose the convenience and practicality like the Olsen twins, Mark Zuckerberg and Steve Jobs;
Girl of the Month – Chloe Grace Moretz: she proved that one is able to get recognition as a talented actress and become a muse of designers from a young age;
The most fashionable outfits for the new season;
Street style: pop art prints which jazz up an office suit and plaid skirts of different colors and styles;
Pajamas can now be worn 24 hours a day: the magazine helps you with how to accessorize it;
Place to live: a luxury hotel in the heart of Barcelona and shopping within walking distance;
Master class: pantaloons for different styles.
The issue is on sale from August 19.