Domashny Ochag at Taste of Moscow Festival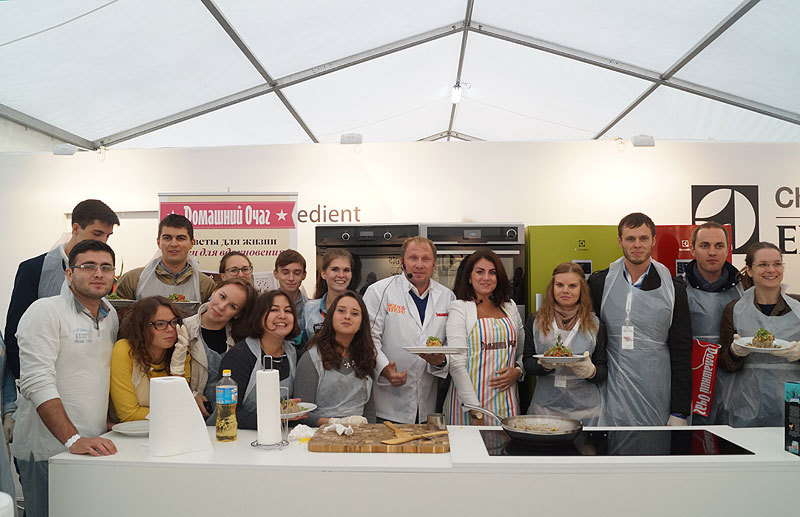 Domashny Ochag magazine held cooking classes at the Taste of Moscow festival that took place last weekend at the Luzhniki Stadium. The event brought together avid food-lovers to sample "house dishes" from the world's most popular, fashionable and interesting restaurants.
Domashny Ochag's culinary experts worked at two of the festival's venues. Thai-Style brand chef and Cristel Russia certified chef Dmitry Boyko prepared lavender cookies and shared their secret ingredients. Boyko was named Electrolux Taste Theatre's best chef and received a special prize from the festival's partners.
At the Electrolux Chef's Secrets venue, Domashny Ochag chef and National Chefs' Guild of Russia member Oleg Sotnikov and his daughter Nastya held a cooking class for families. The father-daughter team revealed the secrets of cooking veal braised in dark beer, fragrant herbs and cream and garnished with green buckwheat. Guests were able to prepare the dish together with Oleg and then taste their own creations. Domashny Ochag presented each cooking class participant the "Cooking is Easy!" book of recipes along with the latest issue of the magazine.