Domashny Ochag at Kasha Festival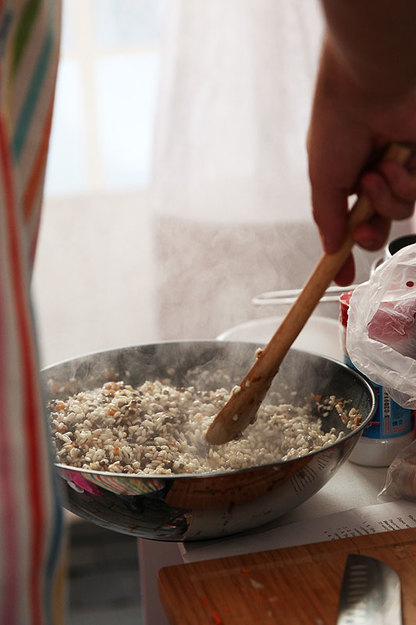 Domashny Ochag magazine took part in the Kasha (Porridge) Festival held on October 11 at Kuznetsky Most. The Mistral company and Lifeline charitable foundation helped organize the event.
Festival guests learned to cook tasty and healthy porridges, sampled a variety of the hot breakfast cereals, watched interesting performances, took part in athletic games and even learned how to craft handmade bowls and spoons.
Throughout the day, visitors to the Domashny Ochag booth prepared and sampled tasty porridges made according to simple home recipes. The magazine's experts were on hand to help them, including White Rabbit restaurant of Russian cuisine sous-chef Yury Kostorev, professional chef and confectioner and participant in contests and the Moscow open championship among juniors and professionals Mikhail Prezhennikov, as well as Denis Volkov, sous chef of the Akh! Beatrice, Nostaldzhi and Sodzhorno restaurants.
Dietician Olga Shvabskaya, who runs a charitable program to help children with endocrine diseases, answered visitors' questions and offered advice on nutrition. The magazine also hosted a children's zone for the younger festival guests where Masha and the Bear taught children how to decorate sweets.
Guests paid a fee to sample porridges offered at the festival, with the money collected going to the Lifeline foundation.