Cosmopolitan Shopping in November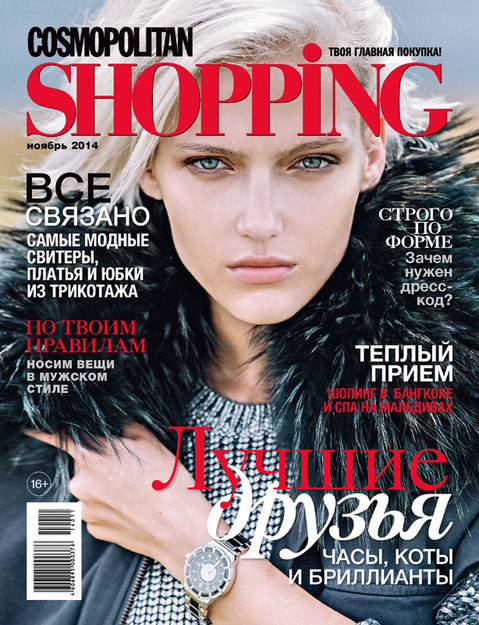 The dress code is the main story in the November issue of Cosmopolitan Shopping. This issue explores what one should wear for various occasions, the rules of wardrobe assembly, whether people need to conform to a dress code at all, what conventions to follow when applying makeup and how to distinguish between dressing for the theater, a meeting with friends and the office.
Also in this issue:
Ideal form: from civil servants' formal work suits to waiters' informal and casual uniforms;
Diamonds are a girl's best friend: watches and jewelry to fit your image;
Girl of the month: Diana Shailene Woodley thinks that young women should first build up their self-confidence;
Bangkok tour: shopping tips and recommendations on where to relax after visiting shopping centers;
As the situation demands: menswear and a skirt instead of trousers in classic office suits;
Touring the Maldives: total relaxation and complete immersion in the thinking man's vacation;
Everything's connected: the most fashionable jersey sweaters, dresses and skirts – designers go for warmth;
Beauty themes: corporate makeup, this month's new items and the best hand creams;
Jeans: the origin of mom-jeans and what to wear them with;
Trends: graphic prints, khaki parkas, wide-brimmed hats and fur accessories.
Cosmopolitan Shopping's November issue went on sale October 28.