Robb Report Russia in November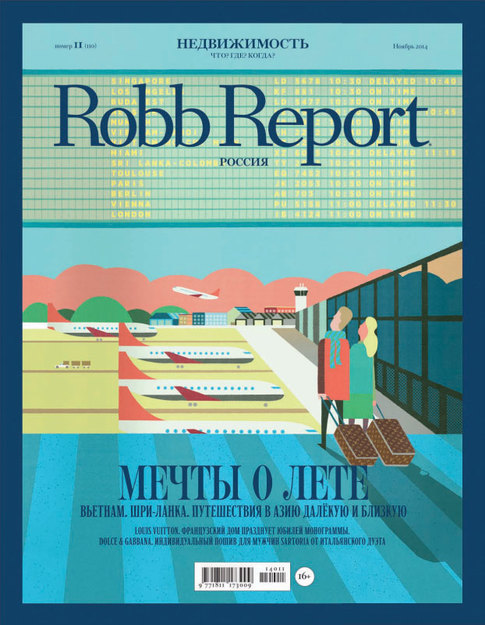 Travel is the main topic of the November issue of Robb Report Russia. This month, the magazine explores the best hotels for travelers to be immersed in the atmosphere of Europe's cities, acquaints readers with Oetker Collection Masterpiece Hotels, picks the best resort in Miami-Dade County and recommends Vietnam, with its many natural wonders and monuments of global significance, as well as Sri Lanka, which has one of the best resorts on the Indian Ocean coastline , as perfect destinations for your next vacation.
Real estate is the second topic in this issue. The magazine's editors suggest that with currency markets in chaos, real estate makes a better investment than volatile bank deposits and they offer advice on how to choose the right properties for investments in Russia and abroad.
Also in this issue: the latest in men's fashion for winter, perfect clothes from Dolce & Gabbana Sartoria, the newest watches and jewelry, the latest trends presented by Pitti Fragranze at an exhibition of niche perfumery, the most effective cosmetics for the eyes, a survey of maxi-class yachts and a test drive of the Mercedes-Benz S-Class Coupe.