Winter Issue of Robb Report Russia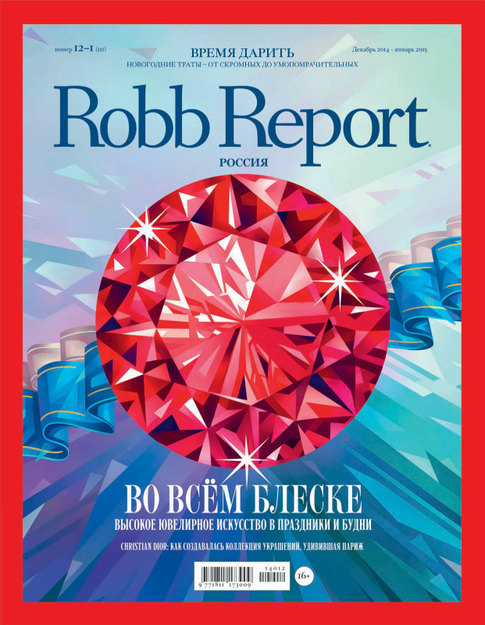 According to tradition, the winter double issue of Robb Report Russia is devoted to gifts.
Editors choose Christmas and New Year's gifts that will thrill relatives, friends and possibly even state employees who by law are allowed can receive gifts costing no more than 3,000 rubles. For everybody else, the gifts reflect unlimited imagination and price – from 30,000 rubles to 3 million rubles and up. The items according to size – from little trifles like puzzles and decorative wooden birds to complex watches, hand-made items for interior decor, mega yachts for rent and unrivaled supercars.
The issue's other focus is jewelry. Robb Report Russia looks at collections jewelry houses presented at the 27th Biennial of Antiques in Paris, examines high jewelry collections from Dior Joaillerie and Chanel Fine Jewelry also talks Chopard artistic director Caroline Scheufele about gifts and Christmas with the family.
Also in this issue: the opening of the Shanghai Hermes Maison – a new boutique from the historied French fashion house, the best place to spend the holiday vacation, scientifically advanced skin care products, Christmas fragrances from famous perfume houses, luxury yacht trends, the most interesting premieres from the 2014 Monaco Yacht Show, the new Gulfstream Aerospace G500 and G600 jets and a test drive of the Nissan GT-R.