Cosmopolitan Shopping in January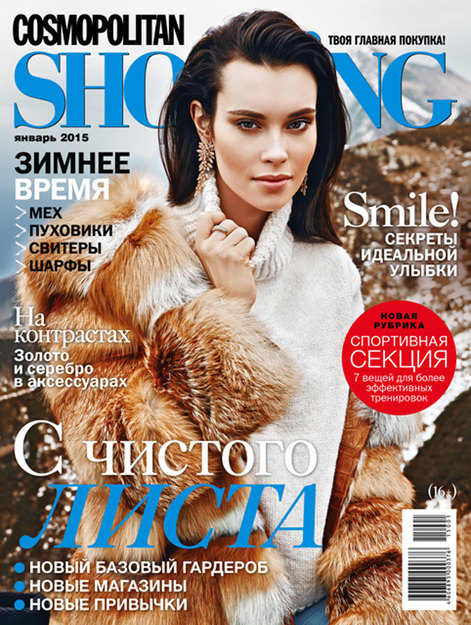 The January issue of Cosmopolitan Shopping magazine is devoted to the idea of starting with a clean slate. New Year's resolutions do not have to be unrealistic: better to make feasible plans and, more importantly, to act on them. This issue will help readers with pressing questions such as: "What can I wear to look more self-confident?" and "What combination of accessories will round out the image I'm going for?"
Also in this issue:
New Sports section: 7 tips for a more effective workout in the pool;
Young woman of the month: actress Amber Heard and her path from a combination of country and hippie to relaxed elegance;
Contrast: gold and silver accessories;
Interview: the Marella president talks about the Max Mara Fashion Group family of brands;
Trends of the season: fluffy scarves, prints with numbers and neoprene clothing;
Beauty: the perfect snow-white smile and how to have one;
Purchases: this winter's must-haves – brightly colored and warm down jackets, sweaters with Scandinavian motifs and textured tweed and boucle skirts;
Fashion: luxurious winter fur coats – choose from among extravagant, smart and ultra-trendy furs;
New Year – new habits: the director of the London School of Sleep explains how to wake up feeling rested and refreshed.
New sections on food and other topics round out the first issue of the new year and present exciting new looks and useful wardrobe tips.
The January issue went on sale December 23.