Cosmopolitan Shopping in March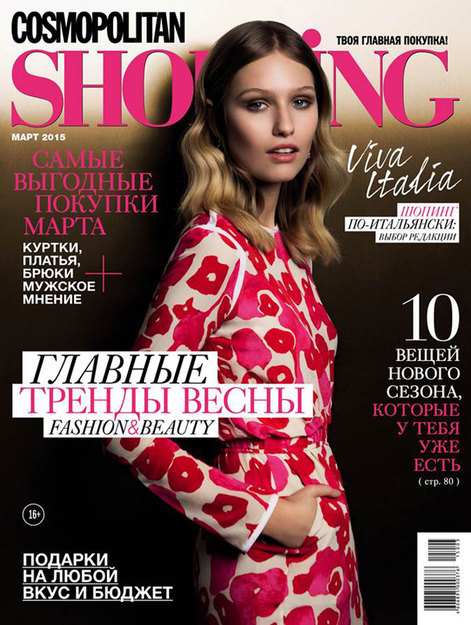 Greet the new season with the March issue of Cosmopolitan Shopping – this month in large format. Cover story: spring's main fashion and beauty trends. The magazine has also put together a wardrobe to fit your budget.
In this issue:
Viva Italia: follow the style of the most striking Italian designers; the magazine picks the best stores in Rome, Florence and Milan;
Girl of the month: the elegant outfits of Lily James, best known for her role as the English aristocrat in the television series Abbey Downtown;
Must-haves: streamline your wardrobe to only what you really need this season;
Beauty trends: the start of the season is a perfect time to experiment; unusual eyeliner, bright accents on lips and eyes and shiny glitters;
Treat yourself: gifts for any budget and taste, from romantic gifts for the bedroom to the formal and conceptual;
Interview: Marianna, one of the Giusti sisters, explains how they manage to make shoes look "simple and tasteful";
The best bargains in March: coats, skirts, bags and what men think about combining dresses with pants;
Complement your floor-length dress with spring fragrances: new products to look forward to in March.
Also in this issue – the new sports section. Roll with the punches: six things you'll need for your next Muay Thai workout.
The March issue went on sale February 24.