Cosmopolitan Shopping in May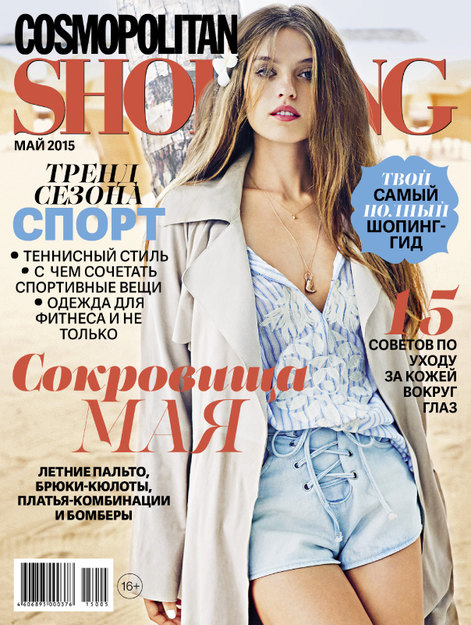 The new issue of Cosmopolitan Shopping magazine is devoted to one of the hottest trends this season – athletic style. The magazine looks at what goes best with athletic clothing, picks the best workout clothes and encourages readers not only to make new purchases, but to also take part in charity marathons. After all, to be fashionable these days means to be athletic, do good deeds and look your best wherever you go.
In the new issue:
Girl of the Month: blogger Chiara Ferragni on the heights you can reach by doing what you like most;
Hard-hitting: tennis style in history and on the catwalk;
May treasures: summer coats, skirt pants, dress combinations and bombers;
Beauty: 15 tips for taking care of the skin around your eyes, and a selection of anti-cellulite creams that editors have tested;
Shopping with a star: singer Yulianna Karaulova shares her fashion preferences;
In practice: getting the highest number of combinations from a basic collection of items;
Opinion: style expert Veronika Moran discusses the best ways to wear transparent clothing without inviting condemnation;
P.E. classes: top stylist Vladimir Makarov answers questions on athletic style.
Cosmopolitan Shopping also invites readers to be featured in the new Real Girl column where they will model new fashion looks with help from the magazine's stylists. To apply, readers should send a photo and description of themselves to shopping_readers@cosmo.ru. The magazine is also inviting applicants to upload their photos to the corresponding theme in Instagram with the hashtag #cosmoshopping. The next issue of the magazine will focus on "striped things," and the editors will choose the best photo submission on the theme and publish it in the magazine.
The issue went on sale April 21.