Robb Report Russia in May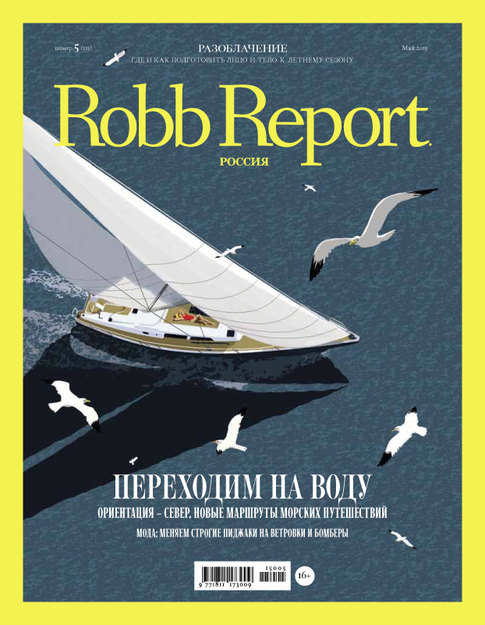 This month's issue of Robb Report Russia focuses on yachts. True to tradition, the May issue includes an overview of the most interesting new yachts – those nearing launch, already on the water and slated to set sail soon. The magazine's experts also examine how the economic crisis has affected the yachting industry and offer advice to yacht owners on how to reduce the cost of owning a yacht. This section also includes new charter destinations, watches for yachtsmen, divers and ordinary vacationers as well as flashy sportswear made from high-tech materials.
The second theme in this issue is beauty and health. Robb Report Russia recommends readers prepare for summer by visiting a spa that takes a serious scientific approach to detox the body and rejuvenate health. Different types of yoga are tested to determine which types of people stand to gain the most from the various approaches.
Also in this issue: a special sneak preview of the Dior and Tokyo collections, the summer collection of Roberto Coin jewelers, new objects for home interiors from Crate & Barrel, handbags from the spring-summer collection of Castello d'Oro, a gastronomical exploration of Mallorca, the most effective skin care products, the aquatic theme in perfumes and a test drive of the new Volvo XC90.