Cosmopolitan Shopping in June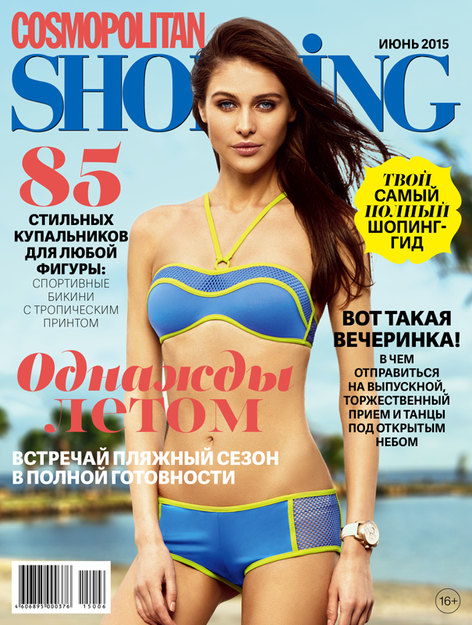 The main theme of the June issue of Cosmopolitan Shopping magazine is "It happened one summer," anticipating the season of rousing parties, picnics, beach holidays, outdoor dancing, colorful festivals and other celebrations, that will be upon us in just a few days.
In this issue:
Girl of the month: young actress Chloe Grace Moretz;
All on the beach: 85 stylish bathing suits for any figure – one-pieces, sporty outfits, tropical prints and more;
Assembly required: outfits for parties, a girlfriend's wedding, a date or a dinner party;
Bright intentions: learn how to dress in white, one of the season's main trends;
10 buys in June: floor-length pinafores, wedge soles, crop tops, bucket bags and more;
Tried and true: hiding weaknesses and emphasizing strengths – outfits for every figure;
Shopping with the stars: TV host Elena Kuletskaya shares her shopping routes and fashion preferences;
Beauty news: rejuvenating creams, berry lipstick, cosmetics under 600 rubles and beauty salon news;
Finger tips: the best manicure and pedicure ideas to last the whole summer.
Cosmopolitan Shopping also invites readers to be featured in the new Real Girl column to model new fashion looks with the help of the magazine's stylists. To apply, readers should send a photo and description of themselves to shopping_readers@cosmo.ru. The magazine is also inviting applicants to upload photos on the month's theme to Instagram with the hashtag #cosmoshopping. Next month's theme is "Yellow Objects," and Cosmopolitan Shopping will choose the best entries, which will be published in the magazine.
The magazine went on sale May 26.