Cosmopolitan Shopping's Summer Issue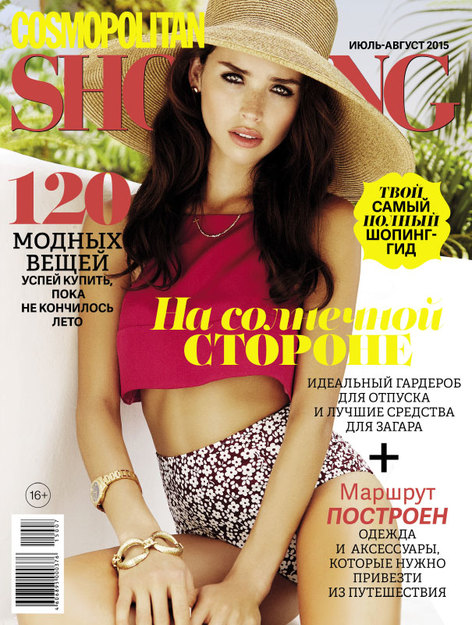 The summer double issue of Cosmopolitan Shopping magazine is focused to travel. Inside, find information about the season's best destinations and tips from experienced travelers on how to assemble an all-purpose wardrobe for your vacation.
Also in this issue:
Young Lady of the Month: the natural beauty of model Lara Stone;
On the Sunny Side: the best tanning products;
Shopping with a Star: 5 must-haves for summer according to Sati Kazanova;
Sunglasses: stylish colors, shapes, and extravagant frames;
10 Summer Purchases: dresses with floral patterns, backpacks, gladiator sandals, and more;
Summer in the City: all-purpose hairstyles for parties and festivals;
Budget Shopping: the best buys for less than 5,000 rubles;
The Road Home: what to bring back from your travels;
While Supplies Last: 120 fashion items for summer;
Beauty Trends: mascara tones, flash tattoos, bronzing cream, and highlights for lips;
Accent: the color red, feathers, surrealism, and exposed shoulders.
Cosmopolitan Shopping is also inviting readers to be featured in the new Real Girl column to model the latest looks with the help of the magazine's stylists. To apply, readers should send a photo and description of themselves to shopping_readers@cosmo.ru. The magazine is also inviting applicants to upload photos with the month's theme to Instagram with the hashtag #cosmoshopping. Next month's theme is "Tops and Dresses with Open Shoulders," and the best entries will be published in the magazine.
The magazine went on sale June 23.