Domashny Ochag in September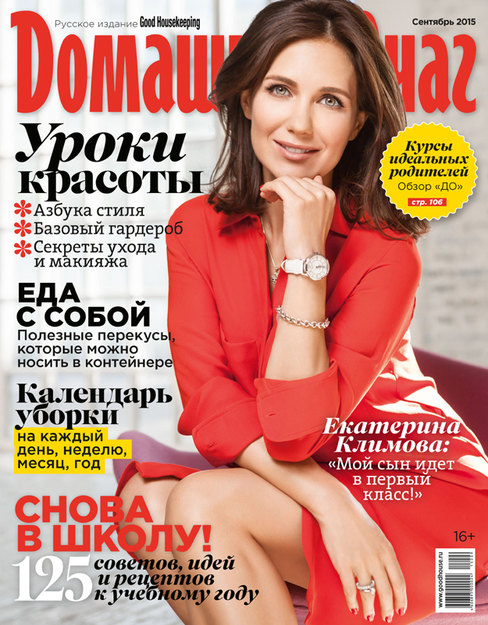 The latest issue of Domashny Ochag is devoted to learning, gaining new experiences and experimenting, and September is the perfect time for all of this. The magazine includes articles inspired by its workshops in beauty and style, design, psychology and cooking, which explore new processes of learning, discovering new emotions and looking at things from a different perspective.
The issue's featured celebrity, actress Ekaterina Klimova, talks to Domashny Ochag about her third child who is going to school for the first time, as well as her relationships with her children and their upbringing.
In addition, the issue includes:
Events & People: the September billboard – festivals, exhibitions, and movies.
Fashion & Beauty: how to wear a poncho and what to combine it with – expert advice for plus-sized women.
Family & Relationships: useful courses, classes, and lessons for moms and dads.
Home & Interior: a student's room – the best interiors for teenagers by Russian designers.
Health & Fitness: useful snacks to take on the go.
Recipes & Cooking: falafels, waffles, omelets, and more.
Journey: the life-giving force of nature in Central Finland.
To mark its 20th year in Russia, Domanshy Ochag's editorial board has dedicated the magazine's anniversary year to its readers with a number of initiatives planned. The "Heroine of Our Time" contest is one of them, and the latest issue contains new stories about its participants. For more details about the contest, visit www.goodhouse.ru.
The issue goes on sale on August 18 and is available for download through the App Store and Google Play.