Cosmopolitan Shopping in September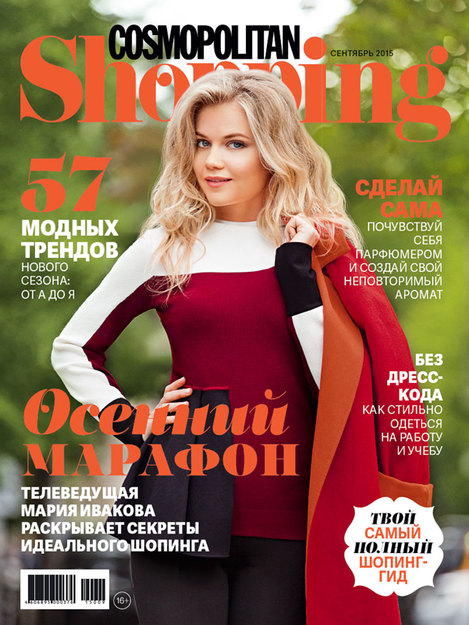 Cosmopolitan Shopping magazine will have a new layout and switch to a large format starting with its September issue. The new issue also includes a detailed review of the season's major purchases: items from the glorious 80s that still look good today, knitted dresses and colored stockings, berets and hats, and the A to Z of more than 50 trends for the new fashion season.
Read in the new issue:
The first celebrity cover: TV host Maria Ivakova reveals secrets for the perfect shopping experience and presents fashion looks of the season in fashion photography;
Beauty: become your own perfumer and create your own fragrance;
Girl of the Month: the unique style of blogger Leandro Medin that will leave no one indifferent;
Expert Column: learning how to wear colored stockings;
Shopping with the Stars: what does singer Nyusha keep in her wardrobe?
Methods for Combining Colors: a color-blocking guide;
Fashion Q&A: bloggers' questions;
Fall & Fancy: an assortment of outfits for bright fall days at work and study;
Fall Makeup and Hairstyle Trends: the most interesting looks from fashion shows and celebrities;
No Men Allowed: everything about women-only sports;
Getting Away from it All: a journey to the Seychelles.
Cosmopolitan Shopping is also featuring its readers modeling the latest looks with the help of the magazine's stylists in the new Real Girl column. To apply, readers should send a photo and description of themselves to shopping_readers@cosmo.ru. The magazine is also inviting applicants to upload photos with the month's theme to Instagram with the hashtag #cosmoshopping. Next month's theme is "Photos with Hats," and the best entries will be published in the magazine.
The magazine went on sale August 25.