Robb Report Russia in September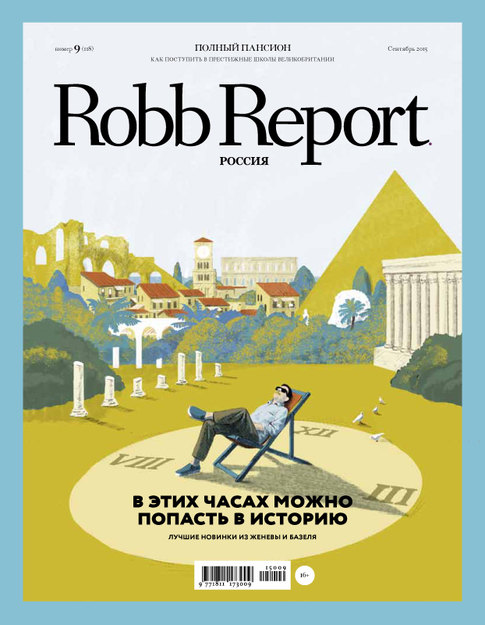 Watches are the focus of the September issue of Robb Report Russia. The magazine presents the main watch trends of the year as defined by the SIHH exhibition in Geneva and Baselworld in Basel, looks for the Swiss watchmaker Zenith's 150th anniversary, the Harmony collection at the 260th anniversary of watchmaker Vacheron Constantin, and the 10th anniversary of cult watchmaker Hublot Big Bang. There's also an article on the history of watch production at jewelry giant Tiffany & Co. and La Fabrique du Temps manufacturer Louis Vuitton, the personal wristwatch collection of Giuseppe Santoni, and the new meteoric watches by Jaeger-LeCoultre.
Education is the second major theme in this issue. Find out how grammar school education is organized in the United Kingdom, tips on how to send your child to study in a British school, how to choose an agency that will provide a reliable "bridge" between you and the school, the loyalty program, and how to receive a quality education there.
Also in this issue: the best men's clothing from the fall-winter collections, the velvet season in the best hotels of Monaco, Dubrovnik, Saint-Tropez, and Bodrum, a journey through Rouen, the gastronomic capital of Normandy, the Discover Russia auto expedition through the Republic of Tyva, and a test drive of the new Ferrari 488 Gran Turismo Berlinetta.
September's Robb Report Russia also includes stories about the most effective active ingredients in new face creams and serums, legendary fragrances capable of turning back the clock, and a conversation with one of the most famous contemporary perfumers, Jean-Claude Ellena, about his life and work.