Domashny Ochag in October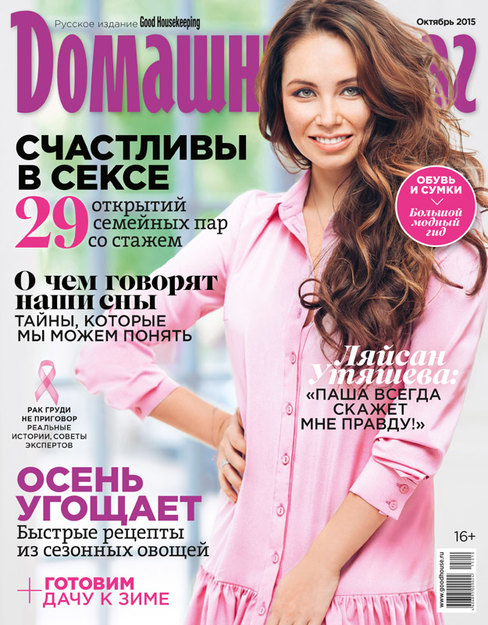 In the October issue of Domashny Ochag magazine, readers will find numerous reasons to feel inspired along with lots of new ideas about changing your mindset to recover from an illness, prolonging your youth, and deciphering your dreams. Also this month, the magazine features stories about women who have overcome breast cancer – once again proving that such a diagnosis is not a death sentence.
Also in this issue:
Cover Girl: is it easy being Laysan Utiasheva?
Events & People: the calendar of festivals, exhibitions and films for October;
Fashion & Beauty: a super guide to shoes and handbags;
Family & Relationships: looking at marital sex from a new angle;
Home & Interior: how to choose lighting fixtures and create a warm atmosphere at home;
Health & Fitness: everything you need to know about preventing and treating breast cancer;
Recipes & Cooking: quick recipes using seasonal vegetables;
Travel: skirting the sun in Serbia – the Kopaonik ski resort.
In addition, the new issue presents stories of 10 of the most outstanding participants in the Heroine of Our Time competition the magazine launched at the start of the year. Details about the contest are at www.goodhouse.ru.
The issue went on sale September 15. The electronic version of the magazine is available in the App Store and from Google Play.