Cosmopolitan Shopping in October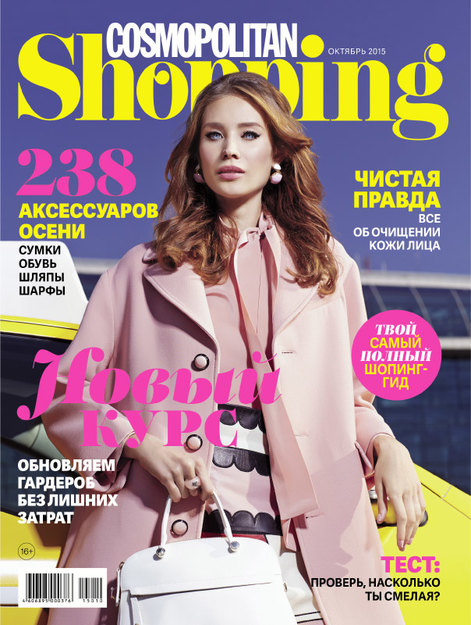 The October issue of Cosmopolitan Shopping magazine will show you how to update your wardrobe without spending too much. Also in the new issue: a detailed review of this fall's most stylish accessories.
This month:
Woman of the month: Rihanna – a role model for style and hard work;
The best remedy for the autumn blues – shopping: A guide to the biggest trends in October;
Success story: It is fashionable for women to team up and open businesses together;
Beauty theme: Everything about facial cleansing;
Shopping with a star: The fashion secrets of singer Glyuk'oza;
Fashion test: How daring are you?;
Workshop: Reconsidering the basic wool sweater;
Defining your fall image with outerwear;
Beauty trend: The wet eyelid effect;
North star: A road trip through the French region of Brittany.
Cosmopolitan Shopping also invites readers to be featured in the new Real Girl column to model new fashion looks with the help of the magazine's stylists. To apply, readers should send a photo and description of themselves to shopping_readers@cosmo.ru. Readers are encouraged to take photos on the month's theme and upload them on Instagram with the hashtag #cosmoshopping. Next month's theme is "White Shirts," and Cosmopolitan Shopping will publish the best entries in the magazine.
The magazine went on sale September 22.