Domashny Ochag Celebrates 20 Years in Russia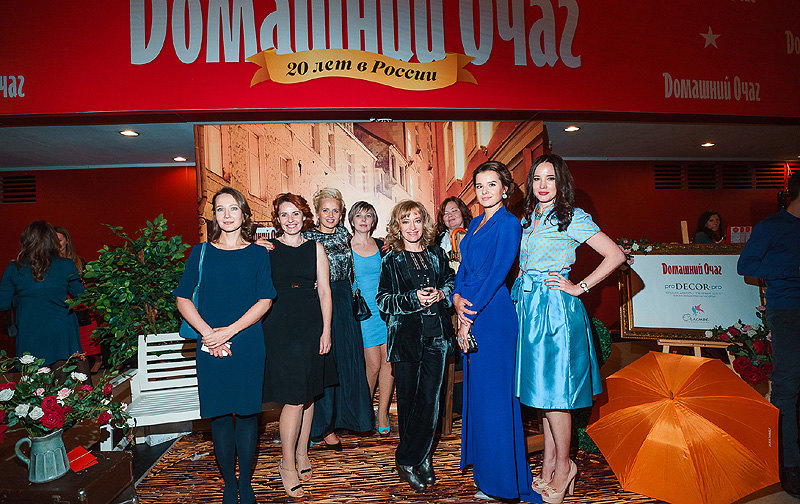 Domashny Ochag released the first issue of its Russian edition 20 years ago. The magazine celebrated that anniversary with its friends and business partners on September 30 at the Rossiya Theater.
To date, the magazine released 220 issues featuring celebrities and prominent figures like Naina Yeltsina and Hillary Clinton on its cover. A number of outstanding authors contributed material to the publication, including Tatiana Ustinova, Irina Khakamada, and Alexander Oleshko. Works by top photographers Vladimir Shirokov and Mikhail Korolev also appeared on the magazine's pages. For 20 years, Domashny Ochag has helped Russian women beautify their homes, prepare delicious meals, look great, live healthy lifestyles, build stronger relationships with their partners, and raise their children well. The magazine has also given its readers countless useful tips for living and loads of inspiring ideas.
A number of Russian celebrities congratulated Domashny Ochag on its anniversary. They include Channel One TV anchor Olga Ushakova, founder and anchor of the channel for parents Tutta Larsen, TV hostess Aurora, actress Evelina Bledans, journalist Lika Dlugach, actress Anastasia Zadorozhnaya and many others.
As part of the event, the magazine held an awards ceremony for the finalists in the "The Heroine of Our Time" competition that launched at the beginning of the year. For six months, readers posted their personal stories on the magazine's website and described their achievements in the categories "Supermom," "Gifted Hands," "Success and Career," "Good Deeds," and "Most Stylish." Ten finalists were chosen to attend the magazine's anniversary celebration. Read their stories at www.goodhouse.ru.
Following the ceremony, guests were treated to a sneak preview of the Russian remake of the movie "Singin' in the Rain."