Robb Report Russia in October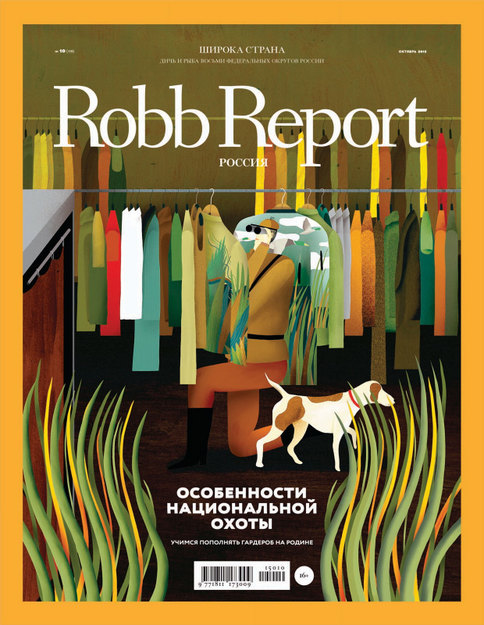 The main topics in the October issue of Robb Report Russia are your personal wardrobe, hunting and fishing. The magazine offers its fall fashion preview for those who think outside the box at work and in life: expressing your individuality with accessories, street style standouts and high sartorial art, altering casual clothing and footwear, the right choice for fall coats, new models of men's shoes by John Lobb and an environmentally friendly collection by Cruciani.
In the Hunting and Fishing section, readers will find out about Russian hunting grounds for all manner of game, a look at hunting traditions in France and legendary collections of hunting trophies.
Also in this issue: timepiece premieres for fall, the haute cuisine and renovated interiors of Parisian hotels, aromas that awaken primal instincts, the exclusive Section d'Or collection by Serge Lutens, the new mono-brand Dior boutique in Seoul, the opening of the of Azia restaurant in the Belmond Grand Hotel Europe in St. Petersburg, Sporting Art and a test drive of the Lamborghini Aventador LP 750-4 Super Veloce.