Cosmopolitan Shopping in November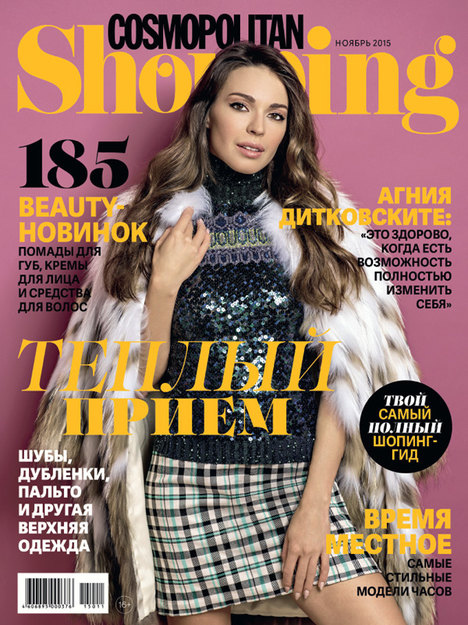 The November issue of Cosmopolitan Shopping magazine is devoted to outerwear, with a major shopping guide for the new season. Inside, the latest beauty products are reviewed, and readers will also find out how to prepare for the impending cold weather without spending too much.
In this issue:
Cover Girl: Actress Agnes Ditkovskite on her new project and her personal style;
Trend of the Month: Lace, men's style and punk;
Colored Fur: How to wear it and what to wear it with;
Girl of the Month: Model Cara Delevingne on her career and fashion looks;
Selection of the Month: The 10 main buys this November;
Workshop: Fashionable combinations with a white shirt and leather dress;
Set: Stylish looks for a swinging evening;
Local Time: The most stylish watches;
In all Colors: Photo-true matte lipsticks tested;
Promised Land: A journey to the dream island of Mauritius.
Cosmopolitan Shopping is also inviting readers to be featured in the new Reset column to model the latest looks with the help of the magazine's stylists. To apply, readers should send a photo and description of themselves to shopping_readers@cosmo.ru. The magazine is also inviting applicants to upload photos with the month's theme to Instagram with the hashtag #cosmoshopping. Next month's theme is "Photos in a Fur Vest," and the best entries will be published in the magazine.
The issue went on sale October 27.