Robb Report Russia in November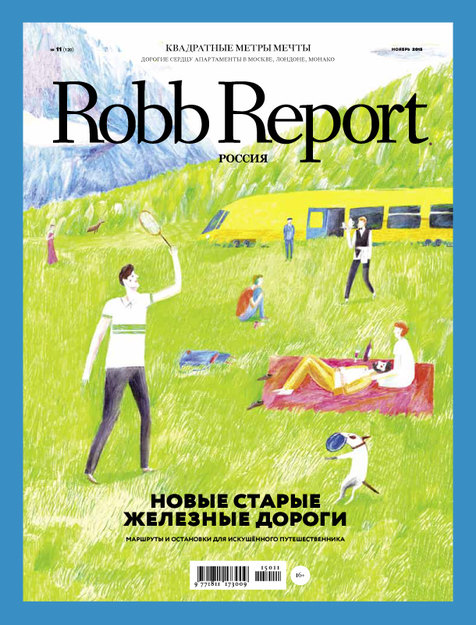 According to tradition, Robb Report Russia is devoted to travel in November. In this issue, the magazine presents seven of the most beautiful train routes, the best Asian hotels and resorts, and invites readers to visit Oslo, a Mecca for modern art lovers. The magazine also takes readers to the Thai provinces of Chiang Mai and Chiang Rai on a visit that will transform their image of the country. Robb Report Russia also looks at the story behind the mysterious road stickers that adorned travel trunks a century ago, which collectors now carefully preserve.
Real estate is the second major theme of this issue, which includes an overview of foreign real estate markets and elite housing in Moscow.
Also in this issue: expert picks of the best luxury watches, the world's most complex watch from Vacheron Constantin, the exquisite Etourdissant jewelry collection, the Herno winter collection of outerwear, the Chanel 2015 cruise collection in Seoul, the 70th anniversary of Brioni classic menswear, niche perfumes at the Pitti Fragranz exhibition in Florence, cosmetics brand Rouge Bunny Rouge's Moscow boutique, neo-Victorian beauty treasures, the best golf resort in France and all of Europe: Terre Blanche Hotel Spa Golf Resort, a gastronomic tour of Crimea and a journey through the wine roads of France, a test drive of the Lexus RX and GS and an expedition to the Mongolian north in Porsches.