Robb Report Russia Releases Winter Issue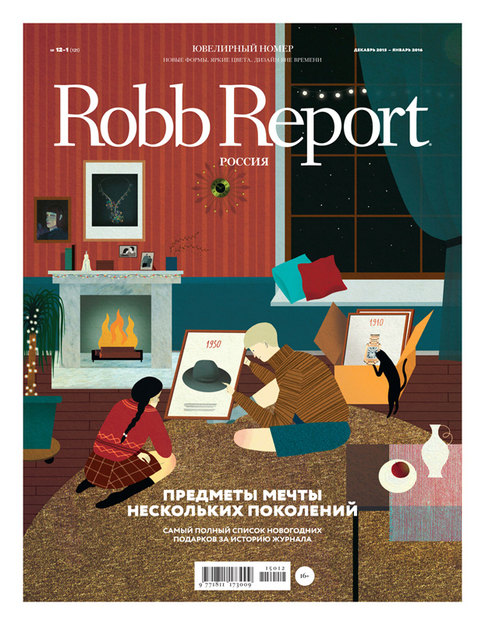 The winter double issue of Robb Report Russia is all about New Year's gifts.
The magazine's New Year's issue takes a look back at what were traditionally considered the perfect gifts. Readers are taken on exciting journey through time with the very finest items from the 1910s till today: dishes and cutlery from Baccarat and Christolfe, clothing and accessories from Louis Vuitton, Cartier, Montblanc, Brioni, Castello d'Oro, Alexander McQueen, Fendi, Hermes, Etro, Giorgio, Armani, Kiton, Ermenegildo Zegna and Raschini, the high art of watches, cosmetics and perfumes from world-famous brands, decorative pieces and works of art, new gadgets and devices and of course, exclusive Christmas Tree ornaments worthy of becoming part of your family's holiday traditions.
Apart from that, Robb Report Russia presents fine jewelry collections from the Dior fashion house, Apennine parks and Renaissance gardens from the Italian Gardens collection of the Bulgari house, the first and only Coco Chanel fine jewelry collection, brooches from 1910 to the 1970s by the masters of the Van Cleef & Arpels house at the Art of Clip exhibition, the art of filigree in watches, and a detailed look at stone settings in jewelry.