Cosmopolitan Shopping in Winter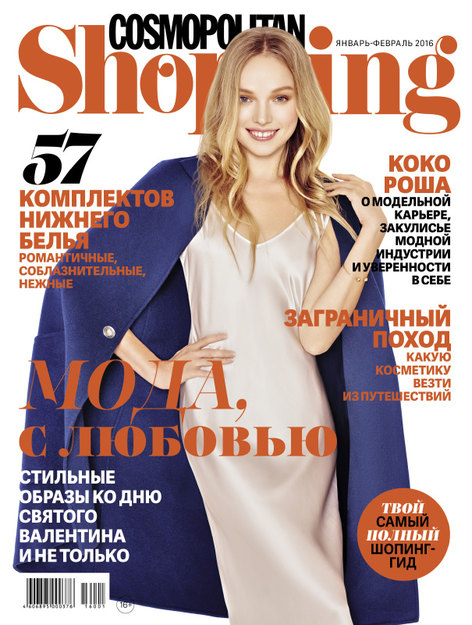 The January-February double issue of Cosmopolitan Shopping magazine is devoted to fashion and is timed to coincide with Valentine's Day. This issue features clothes that will help you stay warm during the final months of winter as well as ideas for a romantic evening with your partner. Readers will also find a review of the latest lingerie collections and a guide to the best travel cosmetics.
In this issue:
Supermodel Coco Rocha on her career, the backstage life of the fashion industry and self-confidence;
In the Shopping with a Star column, featured celebrity, Vintazh group soloist Anna Pletneva, talks about the contents of her wardrobe;
Couple of the month: pop culture's hottest couple – Victoria and David Beckham;
The three main trends of the final months of winter;
In the Reset column: how you and your partner should dress so that everybody knows you're a couple;
The 10 main buys this winter and the coolest items under 8,000 rubles;
The most comprehensive overview of beauty buys around the world.
Cosmopolitan Shopping is also inviting readers to be featured in the new Reset column to model the latest looks with the help of the magazine's stylists. To apply, readers should send a photo and description of themselves to shopping_readers@cosmo.ru. The magazine is also inviting applicants to upload photos of themselves in the month's theme to Instagram with the hashtag #cosmoshopping. Next month's theme is "outwear in white," and the best entries will be published in the magazine.
The magazine went on sale December 29.