Domashny Ochag in February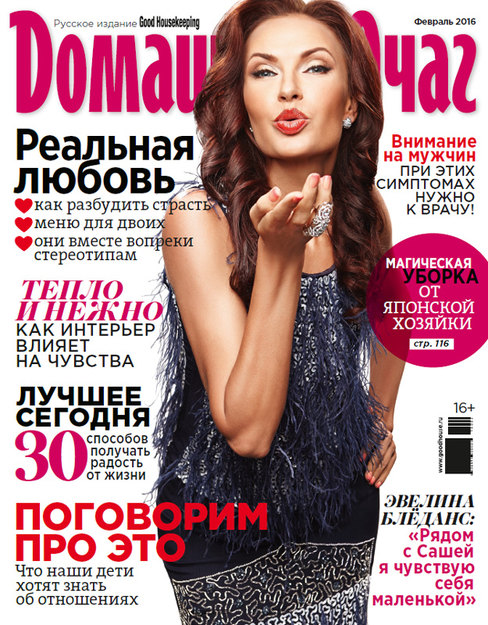 The February issue of Domashny Ochag magazine focuses on the topic of love. Inside, readers will learn about couples that overcame stereotypes and skepticism from others to be together. They will also find "The Second Wives Club," an article about women who married men who "have a past."
For the upcoming holidays, the magazine also offers gift ideas, a menu for a romantic dinner and advice from experts and many others on how to get away from the hustle and bustle of daily life and find quiet time for two.
Also in this issue:
Special guest star, TV personality and actress Evelina Bledans, talks about the most important thing in her life – love;
Events & people: a calendar of festivals, exhibits and movie premieres;
Fashion & beauty: secret weapons – the best bras, underpants and corrective undergarments;
Family & relationships: how to talk to your kids about love and sex;
Home & interior: how to make your home's interior sensual and emotional;
Health & fitness: men's health – symptoms you shouldn't ignore;
Recipes & cooking: sweet chocolate recipes for those who love temptation;
Travel: Moscow Region – where the air is clear.
The magazine went on sale January 19. A digital version is available for download from the App Store and Google Play.