Robb Report Russia in February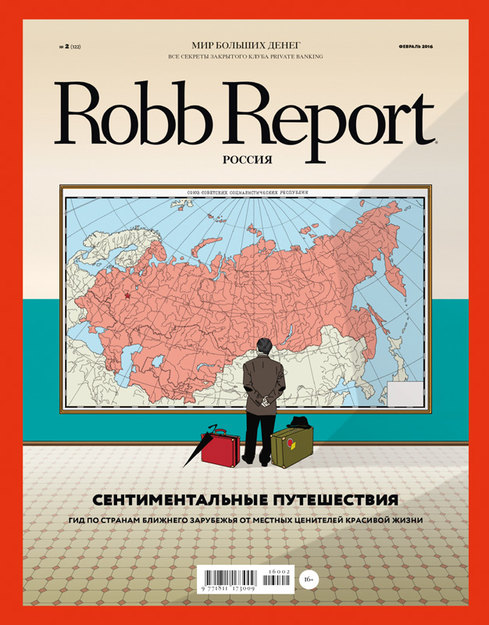 The February issue of Robb Report Russia presents readers a guide to countries of the near abroad through the eyes of local connoisseurs of beautiful lifestyles. This guide, which covers the most interesting and historic places in the former Soviet republics, was created by insiders: journalists living and working in Estonia, Latvia, Lithuania, Azerbaijan, Georgia, Armenia, Ukraine, Kazakhstan and Uzbekistan. The magazine also provides an overview of private banking and wealth management.
Also in this issue:
Timepiece season wrap-up: the results of 2015 and a promising start in 2016;
The wedding jewelry collection from Van Cleef & Arpels;
Boutique openings: Bvlgari, Hermes, Audemars Piguet and Vacheron Constantin;
The duo behind exclusive perfume collections – Dolce & Gabbana;
Publisher Rizzoli presents the Dior by Avedon photography album of the legendary fashion house;
Book collections and valuable editions from the Family Collection trading house;
Soviet artifacts as collectibles;
The most spectacular architectural projects in recent years;
The varied cuisines of monumental Mont Blanc;
Test-driving the Bentayga – the first-ever crossover from Bentley.
The magazine went on sale February 2.