Domashny Ochag in June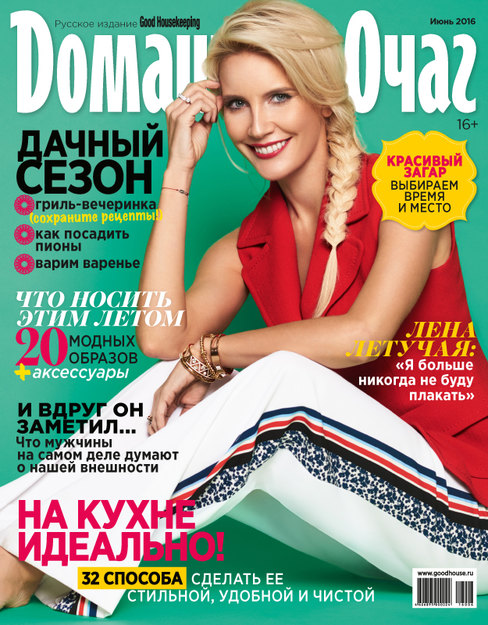 The June issue of Domashny Ochag magazine provides advice on how make your husband fall in love with you every day, how to grow the best and biggest peonies, and fitness regimes to suit your taste. Readers of the June issue will learn how to start this summer off right with an overview of the main fashion and make-up trends this season, from bright highlights set against striking lips, to geometric patterns set against pastels.
Also in this issue:
On the Cover: TV anchor Elena Letuchaya explains how cooking classes help her prepare for family life;
Fashion & Beauty: seasonal favorites – wide trousers and geometric prints; what to wear with a white shirt to follow the dress code; all the secrets of a beautiful and even tan;
Family & Relationships: where to send your little one to camp and how to find a common language with teenagers;
Home & Interior: great picnic ideas; how to liven up an old kitchen;
Health & Fitness: 12 exercises for beautiful legs this summer;
Recipes & Cooking: 18 ideas for summer barbecues; meat sauce from jam;
Travel: food trends in Tel Aviv.
The magazine went on sale May 17.