Domashny Ochag in July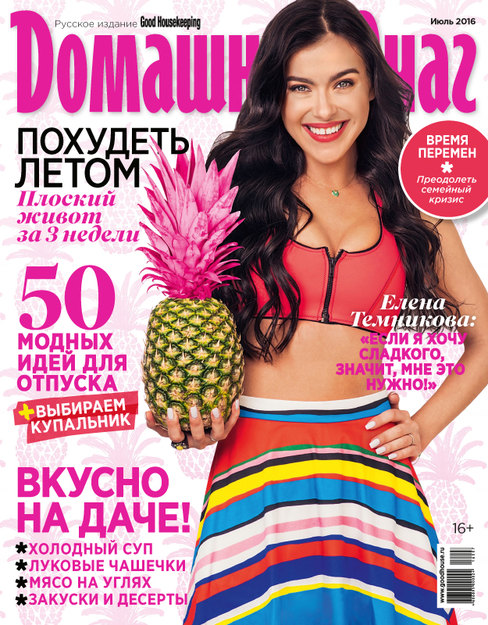 The July issue of Domashny Ochag magazine explains how to lose weight on vacation and 20 ways to slim down without necessarily working out. The issue spotlights singer Elena Temnikova, who talks about the incompatibility of dieting and vacationing, the benefits of sweets and her husband's eternal love.
Also in this issue:
Fashion & Beauty: no overweight baggage, or how eight outfits make travel easier; mixing colors in your look and summer accessories;
Family & Relationships: 10 ways to ruin a family vacation – tips and solutions; 12 myths about family life – overcoming stereotypes;
Home & Interior: decorate the bedroom in bright colors this summer and learn the secrets of successful dacha owners;
Health & Fitness: seven ways to deal with cellulite and the bright side of nervousness;
Recipes & Cooking: a great menu for the summer table and recipes with cherries for all occasions.
The magazine went on sale June 14.