Domashny Ochag in September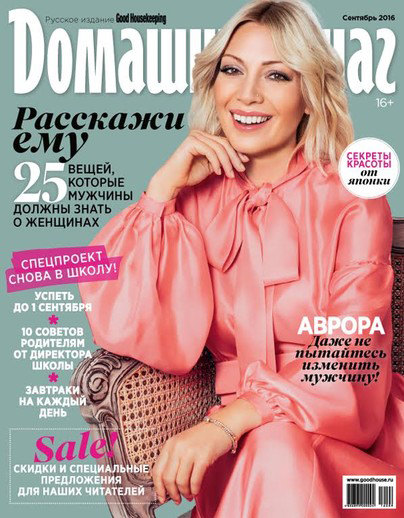 In the September issue of Domashny Ochag, parents will get back to school tips as part of the magazine's special project. Readers will also find recipes for amazingly light breakfast and dinner dishes for every day of the week. TV host Aurora graces this month's cover and explains how our childhood differs from that of our children, offers tips on how to respond to angry Internet comments, and advises women not to try "improving" their husbands.
Also in this issue:
Fashion & Beauty: the season of velvet – seven stylish looks by singer Natalia Podolsky; how to apply lipstick, brushes and eyebrow and contour liners;
Family & Relationships: 10 tips for parents from school principles; my family – tips, facts and figures;
Home & Interior: how to make the perfect room for your kids and the "must-dos" for your garden in September;
Health & Fitness: the best exercises for letting off steam, plus six quizzes for gauging the condition of your health;
Recipes & Cooking: canning vegetables – zucchini salad, adjika sauce and cucumber salad.
Travel in Thailand: walking with elephants, the Golden Triangle, and Bangkok – the Venice of the East.
The magazine went on sale August 16.