Cosmopolitan Shopping in September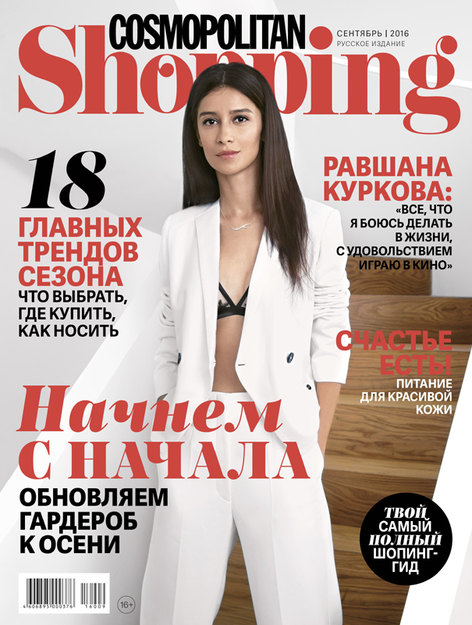 For the September issue, Cosmopolitan Shopping magazine has picked the 18 main trends of the season and explains where to shop for these items and how to wear them. Also, learn how to update your fall wardrobe and what a "hyper size" is. Readers will also learn about the best items under 8,000 rubles and discover the secrets of military-style jackets. This issue also includes a story of one reader's transformation.
Also in this issue:
Girl of the Month – actress Emilia Clarke: her career, fashion and style;
The history of the Nude brand;
Stylish Combo: a red jacket and leopard print trousers;
How to wear plaid prints;
The 10 main purchases for September;
Make-up trends for fall;
The range of products for treating split-ends;
A diet for healthy skin;
Forever Young: Fashion Week in Rome;
A weekend in St. Petersburg and a trip to Switzerland.
Readers can also upload photos with the month's theme, "Clothing in Every Shade of Pink," to Instagram with the hashtag #cosmoshopping. The best entries will be published in the magazine.
The new issue went on sale August 23.