Domashny Ochag in November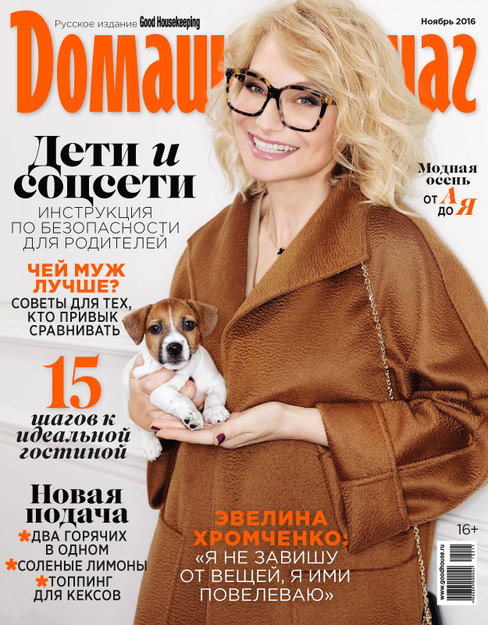 The November issue of Domashny Ochag magazine puts the spotlight on journalist, TV anchor and writer Evelina Khromchenko, who shares the secrets behind her winning looks. The magazine's experts and a family psychologist explain how you can teach your child to surf the Internet safely and how parents can overcome the fear of giving their young children the freedom to explore the World Wide Web.
Readers will also find out how to stop comparing their favorite man with other men, what to do around the house this fall, and how to enhance their sexuality. Also in this issue: recipes for cupcakes, meat dishes, pickled lemons, and fondue in a pumpkin.
In this issue:
Events & People: a calendar of events for November – festivals, exhibitions and films; man of the month – actor and choreographer Egor Druzhinin;
Fashion & Beauty: how to preserve youthful skin and give an even color to your face; new lipstick and scents that come in pairs;
Family & Relationships: how to get pleasure and profit from your studies; why would a modern man need a wife?
Home & Interior: how to arrange your clothes cupboard; 10 rules for cleaning up perfectly;
Health & Fitness: 8 tips from a dentist; why gastritis flares up in the fall;
Recipes & Cooking: 5 ideas for cooking with liver, helpful hints and cooking ideas;
Travel: the best spa resorts in Morocco; trips in Austria for the whole family.
The magazine went on sale October 18.