Domashny Ochag in January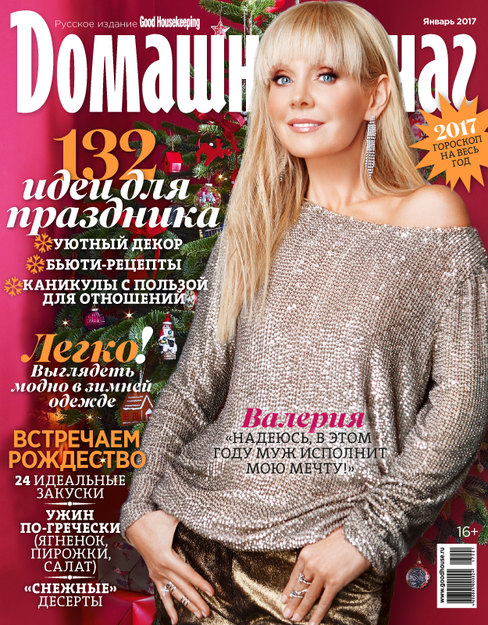 The January issue of Domashny Ochag magazine features singer Valeriya, who talks about her dreams, her childhood and motherhood.
Readers will find tips on preparing for Christmas and New Year's parties, as well as makeup, manicures, hairstyles, holiday menus from a Greek restaurant chef, holiday decorations you can make yourself, holiday greetings from Russian celebrities, and a detailed horoscope for 2017.
There are also articles about how to overcome bad habits as you begin the new year, reexamine your daily regime and diet with a simple four-week plan, and how to spend the holidays so as to improve your family relationships and grow closer to each other during the holidays.
Also in this issue:
Fashion & Beauty: a winter story – choosing warm and stylish clothing;
Health & Fitness: what you need to know about keeping your liver healthy;
Home & Interior: housewives explain how to remove stubborn spots;
Family & Relationships: Why do Children Lie? Tips for parents from psychologists;
Recipes & Cooking: appetizers – what to serve and in which combinations; a simple build-it-yourself guide to laying a buffet table;
Travel: France – four reasons to visit Le Mans.
The magazine went on sale December 13.