Domashny Ochag Launches Talk Show on OK.ru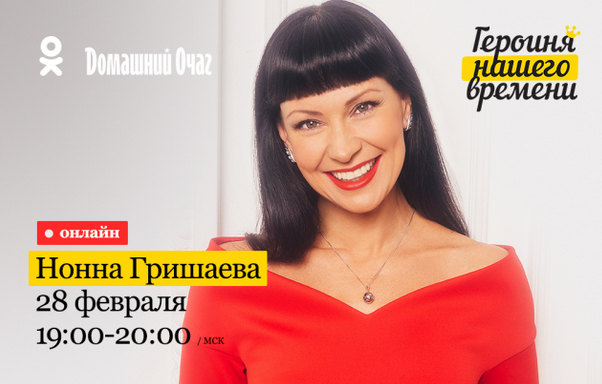 Domashny Ochag magazine launched the Heroine of Our Time - Live talk show on the OK.ru social network, with almost 500,000 people watching the first episode.
The show discussed the idea "I can do everything myself." Guests of the show included actress Nonna Grishayeva, psychologist Elena Novoselova, and Moya Planeta (My Planet) TV channel presenter Andrei Ponkratov. They discussed the high demands the modern world places on women. Today, women must be good homemakers, caring wives, understanding mothers, and successful professionals, all while looking good. Is that too much to ask for? Is it possible for a woman to juggle all these roles and responsibilities? Nonna Grishayeva explained what forms the basis of harmony in her family, the source of her self-confidence, and how she survived a period in which she had no clear roles in life.
Heroine of Our Time is a joint project of Domashny Ochag magazine and the Odnoklassniki (Classmates) social network. The talk show supports the annual Heroine of Our Time contest, open to any woman who submits an account of her inspiring activities to a special page of the www.goodhouse.ru website or the Domashny Ochag group on OK.ru. The winners are women who best managed to improve their own lives or the lives of others, fulfill a dream, or overcome or cope positively with a difficult period in life. One of the finalists will appear on the cover of a special issue of Domashny Ochag magazine.