Domashny Ochag Talk Show on Ok.ru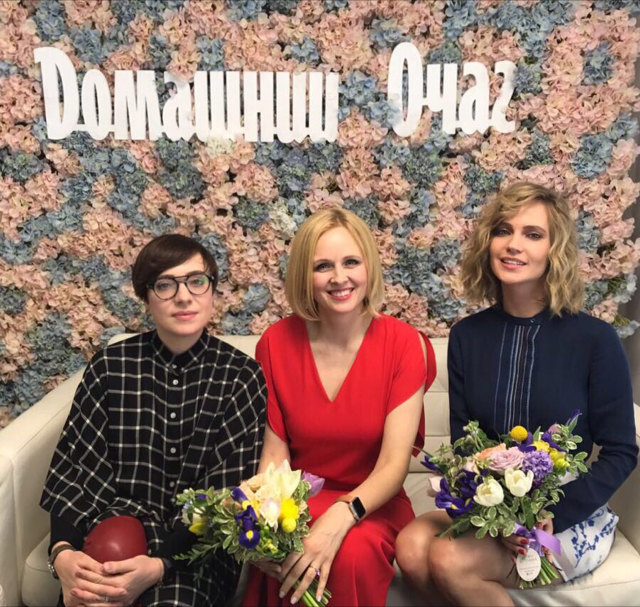 In the most recent broadcast of Domashny Ochag's "Heroine of Our Time" talk show on Odnoklassniki.ru (Classmates.ru), singer Glukoza, TV host Tutta Larsen, and psychologist Vitaly Sonkin made guest appearances.
 
More than 430,000 viewers watched the program, which was broadcast live. The heroines explained how having a strong character has helped them in life and how they have taught their daughters to fight back when necessary. Glukoza also answered several questions that viewers submitted online, while Tutta Larsen invited everyone to join her for the Parents' Meeting she conducts with leading experts on childhood, and Vitaly Sonkin reminded viewers that the first duty of parents is to teach their children to get along without them, so that they can become self-sufficient and happy people.
Domashny Ochag holds the Heroine of Our Time competition every year. Various guest stars and experts appear on the eponymously named show that supports the contest, and discuss interesting psychological topics with the host, Domashny Ochag editor-in-chief Natalia Rodikova.
The Odnoklassniki.ru website established its own category in the contest this year. To participate, entrants should look for the Domashny Ochag magazine group on the Ok.ru site. One of this year's finalists will have the opportunity to appear on the cover of a special issue of the magazine.