Cosmopolitan in August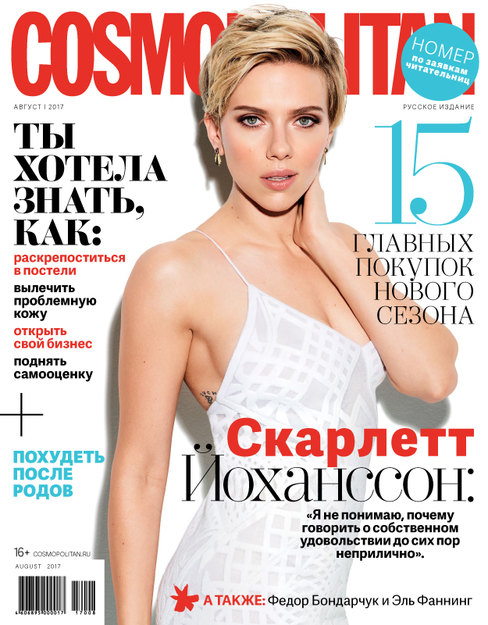 Cosmopolitan readers helped compile the August issue of the magazine, which features actress Scarlett Johansson on the cover. In an interview, the famous blonde talks about feminism, friendship, and women's right to talk about their own pleasure. Elsewhere, Fyodor Bondachuk – one of the leading figures of Russian film – offers a man's opinion. In the Fashion section, readers will find a guide to ultra-trendy denim products, learn how to mix and match them, and will find list of this season's 15 most important purchases.
Also in this issue:
Found Online: How do you get acquainted with someone on the Internet?
Ahead of Your Time: How to prevent ageing around your eyes.
My Ex is Hiding My Son From Me: The true story of Anna Meksicheva.
Where is the Grass Greener?: Young women recount stories of jobs overseas.
Jealousy is Not Always Bad: Should you struggle to overcome it?
Readers will also find out how to liberate your sex life, lose weight after childbirth, raise your self-esteem, and finally cure your skin problem.
The issue went on sale July 11. Mobile and iPad versions are also available.