Cosmopolitan Shopping in October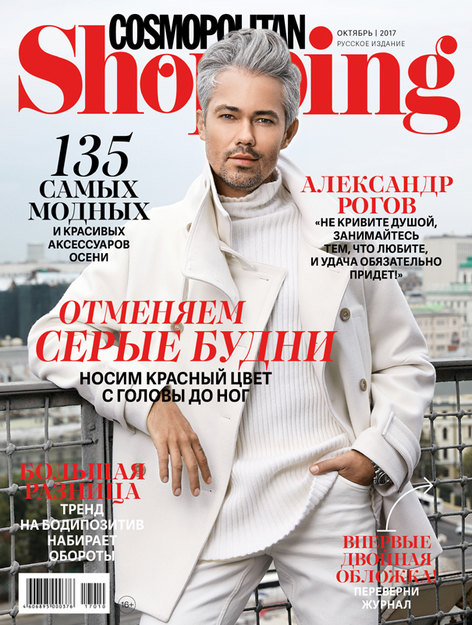 The October issue of Cosmopolitan Shopping magazine has been released with its first-ever double cover, one of which features stylist and TV host Alexander Rogov.
In this issue:
A guide to the most fashionable accessories of the season;
A Big Difference: The body positive trend and the growing popularity of plus sizes;
Maximum Program: An interview with Alexander Rogov;
Fashionable Response: Comedy Woman show participant Nadezhda Sysoeva talks about her favorite purchases and places to shop;
Girl of the Month: Street style icon Olivia Palermo;
Special Cosmo Sale section: Discount coupons for real bargains;
Reboot: One reader's personal transformation;
Workshop: Fashionable combos with double-sided turtlenecks and an A-line mini skirt;
Budget: The best items under 8,000 rubles;
The Basics: 15 beauty products every cosmetics kit should have.
The issue went on sale September 19.